Welcome to the

Dumbledore's Army Role-Play Wiki!
Hi Nathaniel.edwards2, welcome to Dumbledore's Army Role-Play Wiki! Thanks for your edit to the User:Nathaniel.edwards2 page. Before getting started, make sure you read and agree to our policies. After that, make sure you get all your supplies from Diagon Alley and create your character page.
Please check out the
starting guide
to get started, and please leave a message on
my talk page
if I can help with anything! --
Peislandgal
(
Talk
) 00:09, March 29, 2012
Talk Page Start
Sorting
Welcome to Gryffindor!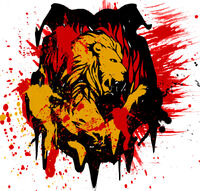 Hello Nathaniel.edwards2, and welcome to the Dumbledore's Army Roleplay Wiki! I saw that you put your character in for Sorting, and you have been Sorted into Gryffindor. Congratulations! Now you can start making your character page. Create a new page with your character name by clicking this button:

. It should be at the top right corner of your screen. Click the arrow and click 'Add a Page'. Choose the 'Blank Layout' and type your character name in the box. Make sure it's properly punctuated and it's exactly the way you want it.
Then you can start filling out your character page with information about your character. What does your character look like? What is his or her personality like? You can look at other character pages for ideas (i.e. Karith Black, Teresa Waters). Also make sure you add a Category for your House (Eg. [[Category:Gryffindor]]).
You can check out the starting guide for the next step. If you need any further help, send me a post on my talk page. You can also ask for help from anyone in the administration team.
Thank you and again, welcome to the wiki!

Football444 -Randomness
12:02, July 15, 2012 (UTC)