---
Sorting
Welcome to Hufflepuff!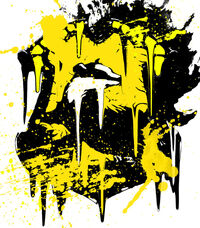 Hello Eievie, and welcome to the Dumbledore's Army Roleplay Wiki! I saw that you put your character in for Sorting, and you have been Sorted into Hufflepuff. Congratulations! Now you can start making your character page. Create a new page with your character name by clicking this button:

. It should be at the top right corner of your screen. Click the arrow and click 'Add a Page'. Choose the 'Blank Layout' and type your character name in the box. Make sure it's properly punctuated and it's exactly the way you want it.
Then you can start filling out your character page with information about your character. What does your character look like? What is his or her personality like? You can look at other character pages for ideas (i.e. Karith Black, Teresa Waters). Also make sure you add a Category for your House (Eg. [[Category:Hufflepuff]]).
You can check out the starting guide for the next step. If you need any further help, send me a post on my talk page. You can also ask for help from anyone in the administration team.
Thank you and again, welcome to the wiki!
Done, here you go. LittleRedCrazyHood
Questionairre
Hey, Eve, I was asked by Zan to go around and ask RB's and admins to take the questionaiire Zan out up in this User_blog:Zanzan28/Simply_Put.
If you could, please do it as soon as possible? No rush. Thanks! ~Lissy~ I do What I want, When I want, Where I want. ...As long as my parents say it's okay... 00:06, October 13, 2012 (UTC)
ff
actually its been doing that to me too, so im glad someone figured it out, sorry if it csused hassle.~Lissy~ I do What I want, When I want, Where I want. ...As long as my parents say it's okay... 16:07, October 14, 2012 (UTC)
Talk bubble
There seems to be some kind of script problem with Linaeke's bubble, Eievie, at the Forbidden Forest. I tried to archive her entries, but couldn't get the page to load. I also attempted adding an image, in case that made a difference, but it didn't help. Alex

Jiskran 20:47, October 16, 2012 (UTC)
RE:Boathouse
I can't see why not, so I suppose so. Idiosyncratic6 01:33, October 22, 2012 (UTC)
Don't worry. My chat isn't good at all, either. As for your question, yes, I think that photo you found for Artimis works just great. Idiosyncratic6 15:33, October 28, 2012 (UTC)
This char belongs to Maragal, Eievie, not Saeta. Saeta is a new user, with a max 2 chars, therefore, at present. Alex

Jiskran 14:39, November 1, 2012 (UTC)
Re-Cabin
Ok ok, I get it.Rabbit (talk) 13:53, November 5, 2012 (UTC)
Re-Linaeke
Of course! I'll set her up on my page and stuff right now. And I'll keep a good record of her for you.
Rabbit (talk) 01:56, November 13, 2012 (UTC)
Rollback
As a member of the admin team here on the wiki, you have not been fulfilling your duty to be active, and help out in one of the departments. As the wiki is currently going through some changes, we need active admin team members. So, as such I'm going to ask you to either step down from being a rollback, or please be here and more active. If either isn't done in the next week, you'll be demoted then. Thanks for your understanding, and if you have any questions, please be sure to let me know. Thanks!
Bond_em7 (Owl Me) 15:31, December 10, 2012 (UTC)
Linaeke
Eve, I think I'm going to pause Lina for a while, like we talked about. Rabbitty (talk) 01:57, February 21, 2013 (UTC)
Sorting
Mazie Ouellet-Stirling has been sorted into Gryffindor. Congratulations! If you need any help, message me on my talk page. Have Fun!