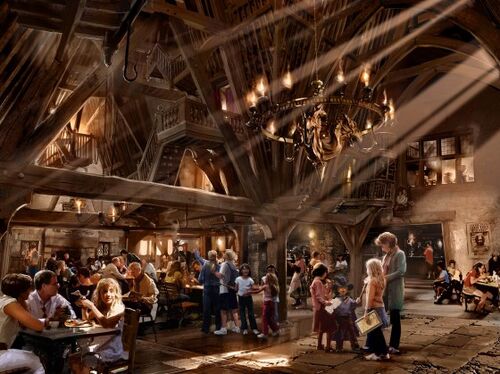 The fire crackles as you take your seat, a smile on your face. The air hums with the clanking of glasses and the conversations of dozens of people. You smell the rich scent of butterscotch and maple; the atmosphere is warm and welcoming. In short, all the hustle and bustle of Hogmeade's, and often Hogwarts', favourite place to come. You sit, waiting to place your order. "Butterbeer and Firewhisky are one of our more popular options but you pick what you want," says the bartender.
this is a pride location.
This is the site of the marketplace! Clothes, pins, badges and all sorts of accessories patterned with the LGBT+ flags are being sold here.
Archive
Menu
More items to choose from than the usual butterbeer and firewhiskey can be found here!
Employees
[[User:{{{name}}}|Crimson Yardley]] - The Three Broomsticks Barmaid
[[User talk:{{{name}}}|Send Me an Owl!]] - {{{time}}}
{{{text}}}
For anyone who wants her, the template is here {{Template:Barmaid}} :)
Roleplay