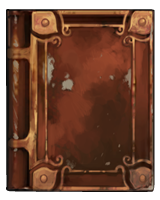 The Standard Book of Spells, Grade 1 was the first book in The Standard Book of Spells series, written by Miranda Goshawk. It was a required textbook for first year students at Hogwarts School of Witchcraft and Wizardry for charms.It will be available from 05 Sep onwards in Diagon Alley famous book store flourish and blotts. It costs 2 galleons.
Chapters
The Wand Lighting Charm(Pg 1-3)
The Cushoning Charm (Pg 3-5)
The Severing Charm (Pg 5-7)
The Fire-Making Charm (Pg 7-9)
The Unlocking Charm (Pg 9-11)
The Levition Charm (Pg 11-13)
The Locking Charm (Pg 13-15)
The Mending Charm (Pg 15-17)
The Softening Charm (Pg 17-19)
The Projects (Pg-20)
---

Ad blocker interference detected!
Wikia is a free-to-use site that makes money from advertising. We have a modified experience for viewers using ad blockers

Wikia is not accessible if you've made further modifications. Remove the custom ad blocker rule(s) and the page will load as expected.