Slytherin has won the Quidditch Cup!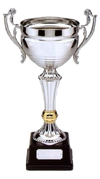 Schedule
The schedule has been announced. See it below:
House Notices
Nora Déonté Solicitor, Harkness Legal Practice • Home
-"There is no crueler tyranny than that which is perpetuated under the shield of law and in the name of justice."~ Charles de Montesquieu
 – 14:23, April 22, 2015 (UTC)

Welcome, Slytherins, to a fresh year. I expect all of you to respect this school as it it were your own home--i.e., do not defile it. Troublemakers will be dealt with...accordingly.

Seventh Years: Please visit me in my office for a discussion about your plans post-Hogwarts. THe earlier, the better, while there's still time to modify your schedules.
Archive
Roleplay
===General Roleplay===
Ad blocker interference detected!
Wikia is a free-to-use site that makes money from advertising. We have a modified experience for viewers using ad blockers

Wikia is not accessible if you've made further modifications. Remove the custom ad blocker rule(s) and the page will load as expected.