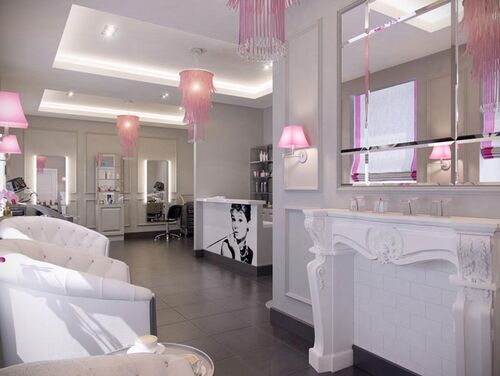 As you step inside the pretty marble building, a gush of refreshing cold air greets you. It smells of orchids and oriental lilies, and you're directed by a pretty receptionist to a waiting area. The interior is plush, with white and soft-pink decoration. You wait, seated comfortably on a white leather couch, and wait for your name to be called.
this is a pride location.
The salon will be offering complimentary hair and makeovers for the march, so here's a good place to stop before you head into the grounds!
Archive
Roleplay
Saanvi and Keya
Keya Shafiq - Gryffindor 7th year
-"How can you expect me not to eat, when the forbidden fruit tastes so sweet"
 – Owl 15:34, December 11, 2018 (UTC)

When Saanvi had invited her out for the day this wasn't really what she'd been expecting. It wasn't like she didn't enjoy things like this it was just a bit more Saanvi's thing than hers "Im sure it will" She agreed