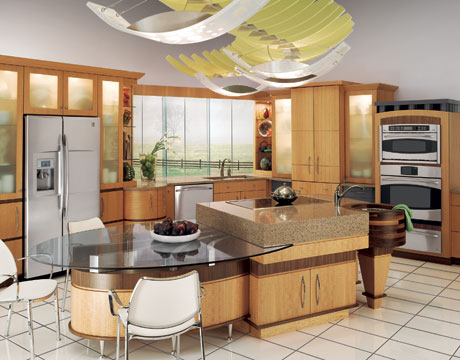 This is the Kitchen- which is fairly Mordern due to the newness of it. There are granite counter tops and wooden cupboards. There is a oven with a microwave above it. A Stainless steel refridgerator is covered with magnets and "To-do lists". In the center of the room there is an island with a glass table attached. The Kitchen is usually cluttered and the sink filled with dirty dishes.
Archives
Roleplay
Ad blocker interference detected!
Wikia is a free-to-use site that makes money from advertising. We have a modified experience for viewers using ad blockers

Wikia is not accessible if you've made further modifications. Remove the custom ad blocker rule(s) and the page will load as expected.