General RP:Potions
Comments

0
3,626pages on
this wiki

Homework is Due
This class has been assigned homework. See the Homework page for details.
House Point Hourglass
Gryffindor:
20 Points
Hufflepuff:
10 Points
Ravenclaw:
20 Points
Slytherin:
5 Points
Welcome to Potions
Please roleplay only under the year that you are in.
Years 5-7 with Professor Griffin are here.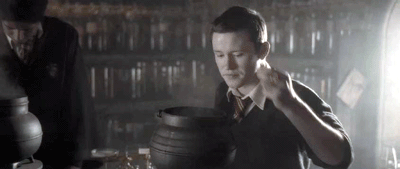 Announcments
Professor Elmira Griffin -Deputy Headmistress -Potionss Professor -Head of Ravenclaw- My Desk


 – 18:10, January 20, 2014 (UTC)

"Hello, everyone. Welcome back to Potions! I know that you were expecting Professor Ramley, but sadly, she was unable to return this year. So, you have me instead. I'll try my best to make class as good as when she was here, but there is no getting to her level. I just expect that you give me your respect while we go through this year, and we can have a good year!"
Alyssa - Bureaucrat
Send Me an Owl! - 00:10, February 19, 2014 (UTC)
Sorry about the inactivity of this class. I've been really busy, but it should be back to its normal activity now. :
Archive
Exams
Students
Roleplay
First Years
Second Years
Third Years
Fourth Years