Porticus Imago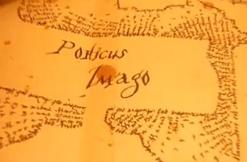 On reflection
The various spirits are kept high with humming.
Archive
Roleplay
Liberty and Brynja
Liberty Stevens

- Ice Lycanthrope ♠ First Year

- "No winter lasts forever."
Message Me

The girl was lost, plain to say. She took one turn and then another, finding herself in a hall of mirrors and bricks. Everywhere she turned, she saw her reflection, feeling panic rising up inside of her. What she saw warped until it was mixed reflections of Daniel, her mother, and herself, all whispering insults as they wove around her, sending her into a complete breakdown. She scrabbled backwards to the wall, beginning to cry and beg with the things she saw... but no one else did. The memory-self of Daniel finally knelt in front of the sobbing girl, raising a hand. He whispered several more insults, prompting Liberty to hunch into herself, pleading with him to stop, to not hurt her. A terrified cry came from her as she noted his raised hand, as she huddled closer to the wall.
Ad blocker interference detected!
Wikia is a free-to-use site that makes money from advertising. We have a modified experience for viewers using ad blockers

Wikia is not accessible if you've made further modifications. Remove the custom ad blocker rule(s) and the page will load as expected.