Porticus Imago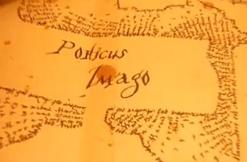 On reflection
Archive
Roleplay
Feli and Diana
feli romano

- slytherin 7th year • as stormy as the sea

- You should check the place before you lie down.
Message Me  - 07:02, December 26, 2017 (UTC)

Lol, Charms was so f-cking boring nowadays. So he did the logical thing and skipped class. It's not like they were going to learn anything worthwhile learning today. Probably some weird review of what they've already learned. Feli knew it all anyway. As he walked inside, the only thing he could say is wtf. Seriously, the entire hall is full of mirrors? What kind of sorcery is this? As if Hogwarts could get weirder than it already it. It felt like he was living in a funhouse. Oh, well, a bunch of mirrors isn't gonna scare him off. What is going to is if Lavi hears of him f-cking around instead of being in class. It's not like Feli has a bunch of people he knows, so he trudges through this weird hall of mirrors, intending to go back to the Slytherin Common Room and bother Ace if he's there.
She's skipping class again, focusing all her energy on catching random bugs on the Grounds of Hogwarts and going for midday swims in the Black Lake because she can. In her hand right now was a pretty little spider, whom Diana had named Arachne with her amazing originality. She wonders if her little Ruiko was back in her common room, maybe they could catch up on some lost time. That'd be fun, but first she has to finish scouring the halls of Hogwarts for the nth time, trying to see if she can find more creepy crawlies to pick up.

08:19, December 26, 2017 (UTC) 💬 🔁 ♡
feli romano

- slytherin 7th year • as stormy as the sea

- You should check the place before you lie down.
Message Me  - 10:47, December 27, 2017 (UTC)

As he delves inside the hall, there a flicker of remembrance going on in his mind. Right. Porticus Imago, Feli remembers it from the time he read Hogwarts: A History. He also remembers that he hasn't turned the book back in, but honestly? He can't be arsed to do so anyway. Feli makes a mental note to try and turn it back in before the end of the school uear. Or just have Luca do it, when he isn't trying to fuse his face with that boyfriend of his. But there's better things to think about and enjoy. He's quite enjoying the window moment he's having, getting as much of the sun as he can. Call him weird or whatever, but Feli feels like he can feel something. Probably a figment of his own imagination. Or not, after all, he remembers reading about ghosts in here. But do ghosts really make noise? Oh, wait, they do. Feli knows from personal experience. No, it's just a spider that decides to crawl down his arm. F-cking disgusting. And with one motion, the eight-legged creature gets thrown on to the floor and crushed.
Arachne was crawling up and down Diana's palm, said girl letting out a little giggle at how it tickles. She mentally notes to find out what particular species her new pet is, maybe she has another spider from the same species. Arachne was halfway up her forearm when Diana had to look up to round a corner, only to see another student flick something on the ground and stomp on it. She winces, wow, harsh much? Diana digs into her magically enlarged pocket for a jar to put Arachne in before making her presence known to the other boy. "I dunno what that poor thing did to you to deserve that kind of treatment but wasn't that a bit harsh?" There wasn't any flame in her tone, just pure curiosity. She is, after all, quite informed on how most people don't share her fascination with creepy crawlies.

10:57, December 27, 2017 (UTC) 💬 🔁 ♡
feli romano

- slytherin 7th year • as stormy as the sea

- You should check the place before you lie down.
Message Me  - 08:29, January 3, 2018 (UTC)

There were two things that made him jump. First, it was the quiet ring of his phone bell in his pocket. He doesn't even know why he still jumps at the sound of it, it rings every other day. Turning around from his perch on the windowsill, he comes across another girl, the yellow badge of Hufflepuff making him snort. Of course. The Hufflepuff badge has him thinking of Luca. They're all too soft for their own good. "It got on me and I'm not a huge fan of spiders. Chill." People can't leave him alone for even one minute. "Cheer up, though. If it makes you feel any better, the spider is in spider heaven." Feli couldn't keep out the amusement in his voice, as much as he tried.
The corner of her mouth twitched up in amusement when the other told her to chill, "I am chill tho, you're the one who started up like I'm gonna arrest you for arachnocide." Wait up, spider heaven? She snorts at the notion, "Did you just assume a spider's moral compass? For all you know the poor thing's in spider hell, being eternally stomped by a copy of your shoe and then subsequently resurrected over and over."

08:37, January 3, 2018 (UTC) 💬 🔁 ♡
feli romano

- slytherin 7th year • as stormy as the sea

- You should check the place before you lie down.
Message Me  - 07:09, January 6, 2018 (UTC)

"I don't know, calling it that poor thing-" Feli's voice rose high as he spoke that part, clearly trying to imitate human female tones. "-might've hinted at you being spidersexual. Glad that's not the case, because I'm not exactly the best person to lecture." Throwback to when Professor Kwang tried to. Feli's hazel eyes were peering intensely at the girl, studying her, before letting a leg drop from his perch and turning around in his seat to face her. He really did choose a good seat. "I didn't assume spiders had much feelings that all. Which is why I wasn't really concerned with its wellbeing, and so, it's dead. Hope it's enjoying my eternal shoe." He just had to smile at that.
"M'kay but I have, on multiple occasions, proven that I'm fortunately not spidersexual. Or any kind of -sexual really." Her words are casual but there's a deeper meaning she's not really keen on divulging, mostly because it isn't only her secret to share. "And you just assumed a spider's emotional range. When will spiders get the justice they deserve in this cruel world?" Studying the other boy closely, she recalls seeing someone with the same facial features as he does around her social media. "You look a lot like Vernon." Diana comments.

07:40, January 6, 2018 (UTC) 💬 🔁 ♡
feli romano

- slytherin 7th year • as stormy as the sea

- You should check the place before you lie down.
Message Me  - 08:45, January 6, 2018 (UTC)

"You left more for the rest, I'm sure the spiders don't mind that they're not your type. As well as the humans." There's only a raise of the eyebrows to go along with his statement, but he decides to move on from any talk of activities that are best left in bed. "Can't assume what isn't actually there though, can you? Or can you prove that they're capable of thinking like the rest of us. Me? I don't particularly think so." The same raise of the eyebrows is Feli's initial reaction to Diana's last statement, alongside some confused feeling that quickly turned to a smirk. "Is that so? I can't really consider myself to be one of a kind, seeing that I already look identical to someone else."
"Yeah but Vernon's more meme than you." She says, airily dismissing his earlier statements. Diana looks around, whistling at the amount of mirrors. She wonders if she could move these in a way that they'd reflect light to form something so she could make a Tumblr-worthy lights aesthetic."A narcissist would be in heaven should they find this place." Her gaze returns to Feli, a glint of curiosity flashing in her eyes. "Well, Mr.Anti-Spideymotions, what are you doin' in this mirror-filled hall?"

13:48, January 6, 2018 (UTC) 💬 🔁 ♡
feli romano

- slytherin 7th year • as stormy as the sea

- You should check the place before you lie down.
Message Me  - 22:09, January 6, 2018 (UTC)

"I wouldn't really know, I don't really follow groups that have been around since I was born, as impressive as that it." He's getting amused at her actions of looking around the hall. "Have you never been here before? Or are you new?" True, he's never wandered here before, but the other girl gave an air of knowing where she was. "I'm actually just wanting to walk around. Class is too boring."
"You're missing out on a lot then." She states, though there wasn't any judgement in her tone. "Hogwarts student since I was 11 so yeah I've been here a lot but I never really lingered long enough to find out what I could do with the mirrors." Diana grinned mischievously. "Classes are always boring, except for those few times that someone manages to wreak havoc but then teachers would jump up and be the authority they are."

22:38, January 6, 2018 (UTC) 💬 🔁 ♡
Ad blocker interference detected!
Wikia is a free-to-use site that makes money from advertising. We have a modified experience for viewers using ad blockers

Wikia is not accessible if you've made further modifications. Remove the custom ad blocker rule(s) and the page will load as expected.