Phoebe's Wedding Planning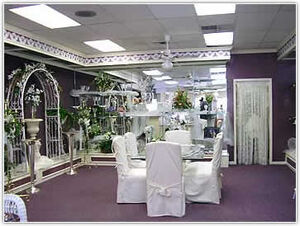 GRAND REOPENING
In
Diagon Alley
across from
Florean Fortescue's Ice Cream Parlour
,
Phoebe White
created a small wedding shop, which has recently reopened. It specializes in Wedding Planning, and will coordinate everything from the Venue to flowers from
The Apothecary
to dress and robe fittings at
Madame Malkin's
. Also, if a customer has party planning needs other than just weddings, she would be glad to help in any way she can.
As you enter, you notice that everything inside is nicely put together and welcoming, and though there isn't actually anything to sell in the shop, there are a variety of wedding objects for display throughout the waiting area. In the back is a small office where she meets with her clients.
Shop RP
Archives
---