Passage of the Fouls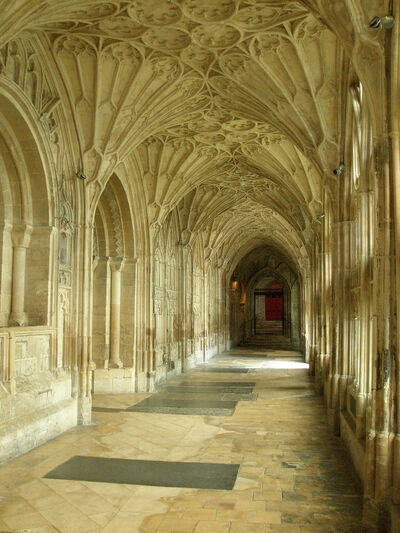 For years, people have speculated over why the Passage of the Fouls is named how it is. Nobody quite knows why it holds its name, but there's nothing wrong with it on the surface. Off the fifth floor corridor, there's the Ghoul Studies and Wizard Art classrooms, which are now abandoned. If you walk down it, you will eventually run into the
Prefects' bathroom
.
Archive
Roleplay
Luciano and Thea
theodora edison

- 5th year slytherin

-"I'm a bad bitch, you can't kill me."
Message Me – 18:32, December 8, 2018 (UTC)

Often unused by the better part of the student body, Thea has recently been able to find solace in the quiet Passage of the Fouls. She can only assume the name is what scares off the vast majority of them, otherwise they'd be grasping for each other's throats trying to sneak into the Prefects' bathroom. Nevertheless, she isn't about to start complaining. She's currently sat on the floor, reading up on a book revolving around ghosts. She's hearing chatter about Ghoul Studies being picked up again next term, and she's planning on taking the class. How could she miss out on it?