"Shhhhh! You have found a secret area!"
One-Eyed Witch Statue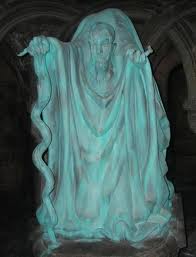 The One-Eyed Witch is a statue in Hogwarts. Few people know, however, that if you use the correct password, you can gain entrance to a small passage that opens a hole to a tunnel that, if followed, takes you to the
Honeydukes Passage
. The passage's entrance is hidden behind the statue of Gunhilda of Gorsemoor.
Archive
Roleplay