Oliver's Apartment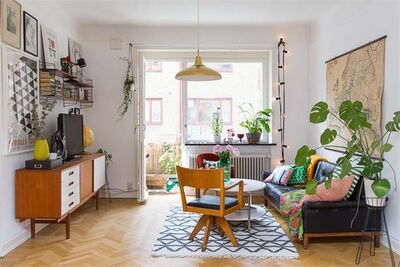 Oliver Lancaster's home. He lives by himself in this small two bedroom apartment and uses the extra room for his photography studio. He lives in the heart of London but doesn't mind the city life. He's always home and it's hard to miss him.
Archives
Roleplay
Angie and Oliver
Angélique Bonnefort

-

Gryffindor Alumna 💍 Professional Model




-"Beauty, brains, and brawn... well, maybe not the last part."
Message Me – 19:15, October 11, 2018 (UTC)

She smiled calmly. "Well, actually, we were doing a photoshoot in front of WADA when classes were going on, and he was curious, so we started to talk, I told him about you, and things just went from there. You might want to get him in soon, he's going off on a world tour with other WADA students for his entire seventh year."