This character has been requested to be preserved by
MerisaMist
.

Name

Full Name
Melody Padmore
Nickname
Mel

Basic Info

Birthday
June 18th
Nationality
English
Home

Padmore Home

Relationship Info

Status

Taken

Sexuality
Heterosexual
Best Friend

Alessa D'Martin

Pets
None
Family On The Wiki

Padmore Family

School/Career Info

House
Hufflepuff
Year/Occupation
Hufflepuff Alumni
Titles
The Burning Ember
Optional Classes Taken
Healing

Magical Info

Species
Witch
Blood Status
Half-Blood
Wand Core
Wand Wood
Wand Arm
Right
Boggart
Patronus
Dove

Appearance

Model
Anna Popplewell
Gender
Female
Hair Colour
Brown
Hair Length/Style
Long and Curly
Eye Colour
Blue
Skin Colour
Caucasian
Clothing Style
Casually Amazing
Other Info About Looks
She loves to look nice yet still be comfortable. Do you may see her with her hair up while wearing a baggy hoodie. Or something.

Favorites

Colour
A Yellowed White
Music
*doesn't understand the question*
Food
Anything that she doesn't burn
Sweets
Her Mum's Lemon Cake
Animal
Dove
Class
Healing
Season/Weather
Spring
Dream Job
Healer at St. Mungo's

Personality

MBTI
ENFP
Happiest When...
She's with her family and friends or her boyfriend

A Girl That Cares To Much

Sometimes, I wonder if I care to much about people.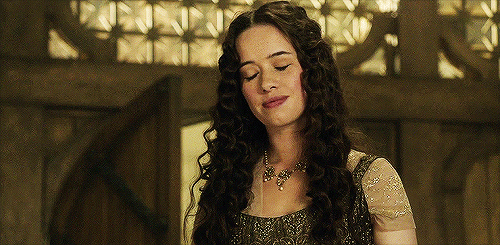 | | | |
| --- | --- | --- |
| Melody is a humble and kind girl. She loves easily and doesn't find that as a problem. She cares about everyone. She's fiercely loyal to those that she cares deeply about. She's a big supporter in finding 'the one'. She loves to tease her friends and family. She finds their reactions hilarious to watch. | | |
Hufflepuff

"
*Rarely seen a personal credo writ so large or in so many places 'Others/self'. It's noble, one must grant, potentially dangerous, though, like any principle ut extremis. Not my task to fix, though, so - moving on. Voices, voice everywhere, nor any a place to think. Must be hard. Ah, there is a yang to all this yin, a yearning to explore a personal voice - good to see. Well, Slytherin's all about the personal, but I'm feeling that may be a cinque-pace too far in that direction. There no lack of bedrock courage, but it's not really looking to emerge, is it? It's more "The Female of the Species" variety. The brain works, but like so much here, more of necessity than inclination. Ah well, the circle turns 360 and we find -* HUFFLEPUFF!
"

–The Sorting Hat
Being the eldest of eight children gave her a lot of responsibilities. She has to be the example. She doesn't mind much. She always tried to spend time with her siblings not wanting one to think she preferred another.
This caused some complications. One sibling would want to talk to her and another might want to play with her. One day it got so bad that she wished she could be alone for little bit when suddenly she was in the backyard. Her mother found out about it and told her all about Hogwarts. She couldn't wait!
O.W.L. Results — N.E.W.T. Results
Astronomy — x / Astronomy — X
Charms — EE / Charms — EE
Defense Against the Dark Arts — A / Defense Against the Dark Arts — EE
Herbology — A / Herbology — EE
History of Magic — D / History of Magic — A
Potions — EE / Potions — EE
Transfiguration — A / Transfiguration — A

Arithmancy — X / Arithmancy — X
Care of Magical Creatures — X / Care of Magical Creatures — X
Muggle Studies — X / Muggle Studies — X
Ancient Runes — X / Ancient Runes — X
Ancient Studies — X / Ancient Studies — X
Ghoul Studies — X / Ghoul Studies — X
Magical Theory — X / Magical Theory — X
Alchemy — N/A / Alchemy — X
Apparition — N/A / Apparition — EE
Healing - X / Healing - O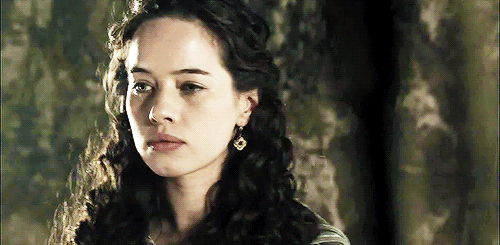 Thomas Padmore
She loves her father. She does! It's just that, she never sees him.
Dana Padmore
She loves her mum. She spends loads of time with her.
Hope Padmore
She wishes she can spend more time with her.
Jonathan Padmore
Her brother died during the summer before her seventh year. She hates herself for not spending more time with him.
Benjamin Padmore
WIP
Boris Padmore
Boris is a sweetheart, that's for sure.
Clarissa Padmore
Melody is probably the closest to Clarissa then any of her other siblings. After all, they did share a room.
Arthur and Jennifer Padmore
She loves the twins with all her heart. Arthur is just a sweet little boy and Jen is just this cute little daredevil. They balance each other out.
Alessandra D'Martin
They became best friends during the summer before Melody's seventh year. Melody thinks that Alessa is amazing. She can't wait to see what she can accomplish!
Winston Wolf
Winston is a great guy. Melody can always rely on him. She's also in love with the guy. And to think, it afk started with a dance lesson.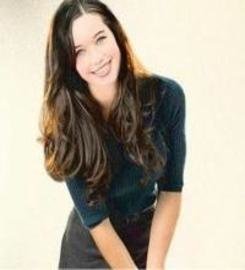 Melody: /me-lo-dy/ as a girls' name is pronounced MEL-a-dee. It is of Greek origin, and the meaning of Melody is "music, song". First used in the 13th century.
Become a Healer at St. Mungo's
#Wolfmore
Pregnancy Plotline
Protective of her siblings
Ships Aladan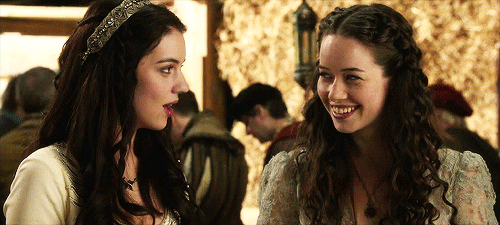 Page Coded by

Emmatigerlily


With A big thank you to

Red

,

Brocky

,

Ellie

and many others for providing help, coding or inspiration