Maria Elizabeth Young
Ravenclaw Alumna
Age
26
Birthday
March 16, 2004
Nationality
American
Ethnicity
Scottish, German, Cherokee Indian
Accent
American
Blood Status
Muggle-born
Sexuality
Heterosexual
Roleplayer
Madeyefire
Credit to Emma for the base coding.
Maria Elizabeth Young
Ravenclaw Alumna
Species
Human; Witch
Gender
Female
Hair
Red
Eyes
Brown
Model
Katie Leclerc
Height
5'5"
Weight
121 lb
Credit to Emma for the base coding.
Maria
Maria recently graduated from Bristol University with a major in Chemistry.
Etymology
Maria is a variant of Mary and also means bitter.
Elizabeth means "my God is an oath".
Young is derived from the Old English word geong, which means "young".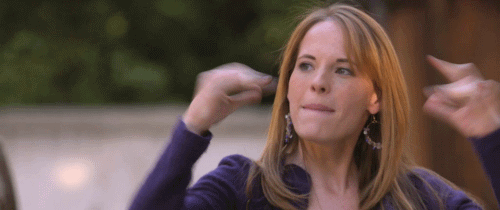 History
I was born to two muggles in Texas. When I was younger, I was not very social. However, two deaf peers of mine in elementary school "socialized" me, so to speak. It was from them that I learned to speak American Sign Language.

When I was about the age of 9, my mom, dad, and I moved to England. Without my friends (read: the two deaf kids), it was difficult for me to get out, and stay out, of my shell. In school, I was a very quick learner and I was always on top of things. Outside of school, however, we were having issues. My parents were part of the "lower class", so in order to help them with financial issues, I learned to play guitar so I could play on the streets. Despite my best efforts, everything seemed to go "ptth". It was in the midst of bank trouble that I received my letter to Hogwarts.

I was sorted into Ravenclaw, which I have to say fits me. I loved learning new things even if I disliked a subject. I got high grades in most, if not all, of my classes, and I finally began to come out of my shell. During my first year, both of my parents managed to get jobs. Due to steady income, we were able to afford travel to and from America as we pleased.

Over the summer break of 2017, I noticed a rapid deterioration of my hearing. Nobody is sure how it happened, but the genetics on my father's side of the family more than likely contributed to the loss.

Over my time at Hogwarts, I matured quite a bit. I made many friends, and a few enemies. I became a prefect, and I enforced the rules to the point of annoyance, as well as trying to understand the complex minds of other teenagers. My 7th year I made Headgirl. After graduating Hogwarts, I attended Bristol University with a major in Chemistry. May 2026, I graduated. I then spent two months in Texas before returning to England. I then found a job as a potioneer at The Apothecary.

During my job at the Apothecary, I met a young girl named Alissa. I found her to be quite the thing. As it turns out, I adopted her after moving closer to the wizarding world at Magus Diaetam. I recently applied for a teaching position at Hogwarts. I was accepted as the 1-4th years potions professor.
Personality
I am a content and happy person until people step on my toes. I tend to dislike very large groups of people, however, I am attempting to get over it. I tend to like older persons more than people my own age or younger. I am the person that attempts to fix situations instead of blowing them up, even if I may fail at the former. To people I just met, I tend to be timid, but bright and alert.
Relationships
Merwyn Ramley
Maria's favorite professor during her Hogwarts years. She often went to Ramley for general help, especially with potions. Maria thinks of her as sort of a second mother.
Sarah Norman
When having issues dealing with her deafness, she would often turn to Sarah. She wishes she had more opportunities to talk to her.
Romancerie Douglas
Maria sometimes talked to her because she was one of the few students at Hogwarts that knew ASL. She just wishes they were still talking because she enjoyed their conversations.
April Marie
Maria and April often butted heads and were more frenemies than friends. Maria was part of a group that April and 2 others were a part of, called the "Flawless Four".
Christian Maiocco
Christian is Maria's ex-boyfriend. They met in fourth year and started dating seventh. They broke up on complicated terms.
Kenneth 'Kenny' Barnes
Kenny was Maria's interpreter while she was at Bristol.
Blaise Price
A fellow wizard she met while attending Bristol. She attempted to teach him sign language. The two often confided in each other about Wizarding stuff.
Alissa Young
Maria first met Alissa when she came into the Apothecary one day. Maria took a few weeks to think about it, but eventually adopted her.
Appearance
Maria's faceclaim is Katie Leclerc.
Family
Marie Young (mother)
Richard Young (father)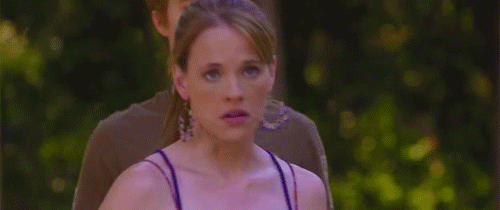 Credit to Emma for infobox and Kibeth for page.
Unless stated otherwise, Maria is signing and using the pendant to "speak".
Ad blocker interference detected!
Wikia is a free-to-use site that makes money from advertising. We have a modified experience for viewers using ad blockers

Wikia is not accessible if you've made further modifications. Remove the custom ad blocker rule(s) and the page will load as expected.