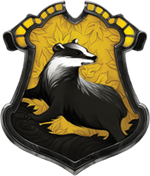 Lewis was born on the 5th of November in New Hampshire, USA. At 5 he was moved to Texas where his family struck oil and became rich. At 12 he received a letter to go the Salem Institute of Magic. At 13 he was a wiz at magic and would do nothing more than read all day, every day. He past every test with flying colours. At 15 he became an Animagus which is a coyote at this age he also master the patronus charm which is also a coyote. His best Quidditch Team are the Sweetwater All-Stars, they where sponsored by Lewis's Father.
At age 16 he moved to Australia where he would stay for a year. Here he did not go to school but was home schooled by his mother. They moved here because his Father had bisness to do. At 17 he moved to the UK where he plans to live, and is attending Hogwarts.
Title
Lewis Johnson Swan
Vital Statistics
Gender
Male
Age
17
Family
Peter Swan - Cousin

Scarlet Swan - Cousin

Status
Alive
Eye Colour
Blue
Hair Colour
Blue
Height
6'1"
| | |
| --- | --- |
| Affiliation | Swan Family, Hogwarts, Sixth Years, Hufflepuff, Family, Friends |
| Wand | Shrake Scale, 13 inch, Elm |
| Home | Swan Household |
| Wand Arm | Left |
Lewis is a fun loving boy who loves a laugh. He is never really angry
One of the Swan Rings/Relic
Wand
Ad blocker interference detected!
Wikia is a free-to-use site that makes money from advertising. We have a modified experience for viewers using ad blockers

Wikia is not accessible if you've made further modifications. Remove the custom ad blocker rule(s) and the page will load as expected.