Hospital Wing

Roleplay in the Hospital Wing here.
The hospital wing at Hogwarts School of Witchcraft and Wizardry is run by Professors Finch and Bateson, the school's matrons. Students (and presumably the staff) who suffer mishaps and injuries during the school year are sent or brought to the hospital wing for treatment, and only six visitors are allowed at one time for one person. The hospital wing is well equipped to deal with all kinds of magical and mundane injuries, from broken limbs to regrowing lost bones. Only in the most severe cases are the patients sent to St Mungo's Hospital for Magical Maladies and Injuries for further treatment, such as when Katie Bell touched a cursed opal necklace in 1996.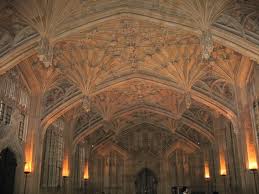 Various perspectives
Ad blocker interference detected!
Wikia is a free-to-use site that makes money from advertising. We have a modified experience for viewers using ad blockers

Wikia is not accessible if you've made further modifications. Remove the custom ad blocker rule(s) and the page will load as expected.