Hogwarts Express Hogsmeade Station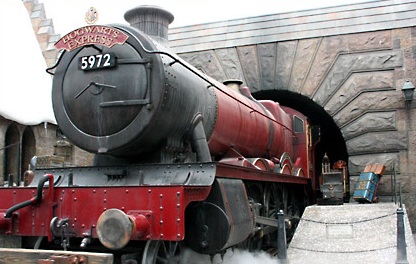 Archives
Roleplay
Aubree and Callum
Callum Dane

- Ravenclaw 6th Year

-💔 The Broken Boy 💔
Message Me – 23:32, October 24, 2018 (UTC)

Callum stood with his mom on the platform, his heart was pounding and he wasn't sure if he could do this. He was holding her hand for support, feeling like he was going to have an anxiety attack. He had basically lived at the therapist's office these past few weeks, and was nervous that all their work would be for nothing. "M-Mum, I don't know if I can do this," He told her, his voice was quiet and soft since he hadn't been using it much lately. He had become almost mute since the incident with Marriot, and his vocal cords were weak.
Aubree Dane

- -Healer -Retired Quidditch Player

-
Message Me  - 19:38, October 28, 2018 (UTC)

She wrapped her arms around her son, holding him tight. "Everything will be ok. You are strong and can do this."
Aubree Dane

- -Healer -Retired Quidditch Player

-
Message Me  - 22:15, October 28, 2018 (UTC)

"And I can always meet you in Hogsmeade on the weekends if you need me to...Or come to the school if you need. But I know you'll be just fine. Hogwarts is the safest place you could possibly be."
Aubree Dane

- -Healer -Retired Quidditch Player

-
Message Me  - 01:08, October 29, 2018 (UTC)

"I would absolutely love that,sweetie. Unless you get to busy with your friends... I want you to have fun with them too."
Aubree Dane

- -Healer -Retired Quidditch Player

-
Message Me  - 01:14, October 29, 2018 (UTC)

She squeezes him one last time before placing her hand on his cheek. "I'll miss you too, but I'll see you real soon. I can't wait to hear all about how your first week was, so write me soon, ok?"