etymology
Heather: Flowering evergreen plant
Maxentia: Feminine form of Maxentius
Schaffner: Steward
history
Heather's parents are Luke and Emily Jordan. She was spoiled rotten when she was a child. But, her parents worked a lot, and she rarely saw them, so her parents hired a nanny to watch Heather, which she played with. Sadly, her father left the family, which saddened Heather terribly. In fact, she would often wish that maybe he'd come back to them. But that never happened. One day, her mother realized she was sad, so she decided they should move for the better.
And move, they did. They moved to Polynesia (French Polynesia, she now speaks French fluently), because it was quite far from where they lived in England. Heather didn't mind, as she made lots of friends and immediately became popular at school. But to Heather's dismay, her mother remarried a man (Heather thought he was a bad idea) who had twin girls, Annie and Ella who were two years younger than Heather, and that happened when Heather was 8. Annie and Ella wanted to play with Heather, but she shunned them and disliked her new sisters. Two years later, they moved back to England when the family agreed it was better, maybe Heather would be happy.
But Heather didn't like life with her new family. But when she got accepted to Hogwarts, she was very happy, because she knew she'd be popular, and she'd finally escape Annie and Ella.
In Heather's first year, she had met a number of different people who either made her life better or worse. In her second year, nothing really happened then. In her third and fourth year, she had gone to the French Polynesian Institute of Magic. Now that she's in her fifth year, she has plans to make it more interesting.
Her fifth year was uneventful. Until before her sixth year, Heather still wasn't happy at home. Her stepfather was still rude to her, to the point where she felt verbally abused, so she packed her things, changed her identity, and moved out.
personality
Heather is very self-centered and always has to be the center of attention. But, if her mom is around, she is always the nicest girl, and you would have never guessed what her usual personalty is like. She also hates her step-sisters, Annie and Ella. She has changed, however. After befriending Seline Flowers, suddenly, she isn't so mean anymore. But she still can be like her old self, which frustrates her. When she's frustrated, her cat, Tuxy usually calms her down. Her best way to get attention is by being her hilarious self. Nowadays, after coming back from living in Tahiti, she has changed. She can still be rude, and obnoxious, and doesn't want to get too close to anyone. When Heather was sorted into Slytherin, she was quite happy with the Sorting Hat's decision. She didn't think she could deal with being in the other houses. When Heather was sorted into Slytherin, she was quite happy with the Sorting Hat's decision. She didn't think she could deal with being in the other houses.
appearance
Heather is absolutely gorgeous. For as long as she can remember, her family had always told her she looks like her mother. After events, Heather isn't too proud of that. She has light brown hair, and beautiful blue eyes.
trivia
Heather's last name, Schaffner, is her mother's maiden name.
Heather really loves Poisson cru, or ia ota, which is basically raw fish that had been marinated with lime juice and afterwards soaked in coconut milk. It was her favourite thing to eat in Tahiti.
Heather tried smoking once, and would probably try it again.
While bisexual, she leans towards males more.
Heather is very fascinated by South Pacific languages, and although understands most of it, she would like to be more fluent.
Heather Maxentia Schaffner


RPer
mina
Age
17
Birthday
February 9th
Nationality
Swiss-German; English
Ethnicity
Caucasian
Species
Witch
Blood
Pure-Blood
Orientations
Bisexual; Biromantic
Gender
Female (cis)
Hair
Browm
Eyes
Blue
Faceclaim
Xenia Tchoumitcheva
Height
5'11"
Schooling
Hogwarts (slytherin)
Year
Seventh Year
Occupation
Student
Wand
Wand Arm
Ambidextrous
Boggart
Her father coming back with a whole new family who he loves more than her
Affiliation(s)
Hogwarts; Jordan-Wilson Family
Location
Hogwarts
Most influenced by
Luke Jordan
Languages
English, Swiss-German, French, Tahitian, some Hawaiian, some Māori, some Fijian, some Samoan, some Tongan
MBTI
ISTJ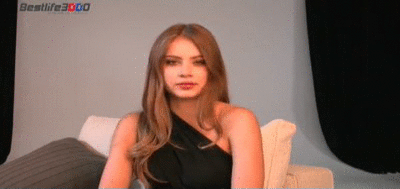 Model: Xenia Tchoumitcheva

credit to kibeth for page & brocky and red for inspiration/code