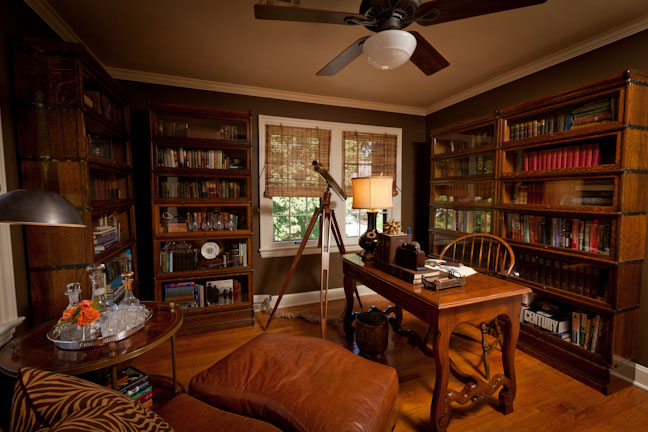 Belonging to
Professor Évreux
, this suite is located on the first floor of the Defense Against the Dark Arts tower. There is a sparse stone-floored bedroom, behind a concealed door in the office's study, which difficult to find unless you know exactly where to look. A deterrent against student-organized draw-a-moustache-on-the-professor pranks, naturally. There is a large fireplace in both the main office and the bedroom, though only the one in the office is connected to the floo network. The office itself channels the old-timey vibes, much in tune with its occupant.
Archives
Owls
The owl delivers a small letter on Slytherin stationery.

Professor Évreux,

Edgar Windsor, the first year I escorted back to your class, believes he should be studying DADA with the fifth years. I do not know what sort of prior instruction he has had, nor do I know what his current skill level is, however, should you feel that he is advanced enough to study with older students, please let me know so I can see about contacting his parents and the Headmistress about working that into his schedule.

Edgar is aware that that the year he studies with is depended on your assessment of his performance--just a heads up in case he brings the matter up with you. Since you are his professor, I will defer to your judgement on this issue.

Nora Déonté
Roleplay
Richard
Detention - Duke Lyon-Hawtrey
Duke Lyon-Hawtrey

- Ravenclaw 1st Year ✧ iconic bitch

-"We out here drippin' in finesse, it don't make no sense."
Message Me – 15:26, July 31, 2018 (UTC)

He doesn't know jack shit, and he knows Severin knows, but you know what? He isn't gonna say it. He won't. No. Instead, he'll give OWL students a scare by just marking as many things wrong as he can, without making overly obvious. "You got it, prof," he nods. Shrugging off his robes and rolling up the sleeves of his cardigan, he extends his hands expectantly. "Let's do this."