Hall of Hexes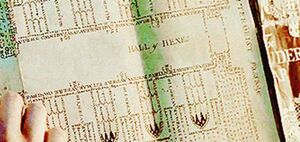 With the rise of Dark powers that led to the two Wizarding Wars, the fear of the taint of association kept professors and students alike away from this hall, but with the restoration of balance in the magical world, it may be time, perhaps, to rethink that policy. The drapes in here are dusty, but functional, the windows need a good cleaning, but little more, and all in all this is a place with — potential.
Paintings of note
Archives
Roleplay
Ad blocker interference detected!
Wikia is a free-to-use site that makes money from advertising. We have a modified experience for viewers using ad blockers

Wikia is not accessible if you've made further modifications. Remove the custom ad blocker rule(s) and the page will load as expected.