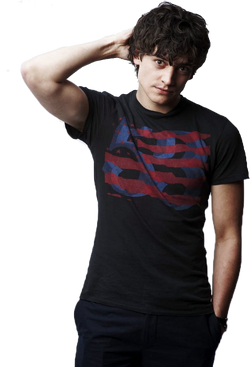 Gruffudd Vulpecula Black


Vital statistics
Title
Brain Box
Gender
Male
Age
18
Height
6'1
Hair Colour
Black
Eye Colour
Brown/Green
Race
Wizard
House
Ravenclaw
Year
-
Wand
Dogwood, Unicorn Hair, 14 1/2 inch
Wand Arm
Right
Family
Mother: Elizabeth Leve Black

Father: Orion Arcturus Black Distant Cousin: Ferlen Black

Affiliation(s)
Self, Black House
About Gruff...
Gruffudd Vulpecula Black was born on the 7th of September, 1999 in the village of Aberaeron, Wales. At a very young age Gruffudd was forced to learn powerful magic from his mother and father. Being a family member of the House of Black he was not aloud to make friends with local Muggle children and since he has now siblings he has grown to be a very shy boy. Gruff does not agree with his family's pure-blood mania.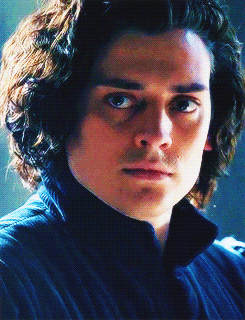 On his 11 birthday, he received a letter from Hogwarts. When the Sorting Ceremony began his parents urged him to be in Slytherin but was sorted into Ravenclaw for his intelligence and enthusiasm to learn.

Gruffudd was sorted to Ravenclaw not only for his intelligence, but also due to his aptitude for Charms and Defence Against the Dark Arts. He excels in both of these subjects and got outstanding grades. His other subjects are average or above average. He is a quick-learner for spells. He is hard-working and dedicated that made the Sorting Hat choose Hufflepuff as another house for him.

Gruffudd at the moment is uneemployed and is looking for work, either to do with spells, or History. He may take work in the ministry or become a freelancer. Let us wait and see what the future holds for Gruffudd Vulpecula Black



Gruff loves his friends and family (mostly his mother). He's a funny guy but is very strict about things when it's needed. He's of high intellect and this makes him a slight loner as he doesn't think he can make a lot of friends.




Trivia...



Gruff has made some spells of him self, though of which include; the Zip Mouth Jinx, the Two Left Feet Jinx, Vitis Venit and the Clay face hex.
Gruff's potronus is an otter
Gruff is the owner of the Black Ring a present from his Grand Father (Arcturus IV Black) Gruffudd has charmed it to give good luck.
Gruff has a pet owl named Hunter.
Name Etymology...
Gruffudd is Welsh for lord or prince and means strong chief in ancient Welsh.
Vulpecula is the star constellation of the fox. The fox is known for being cunning, wise and quick-thinking.
Black is an old and famous pure-blood Wizarding family, they are rich and strong.
This character has been requested to be preserved by
LeGruff
.