The Restricted Section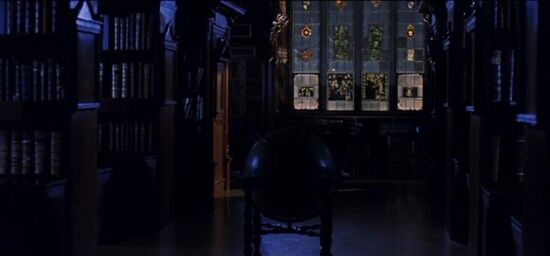 The restricted section is an area in the Hogwarts Library which is closed off with rope.
Some of the library books in the restricted section are chained to the shelf, which shows they are probably of great value or a grave inherent danger to any who fail to take adequate precautions.
The books in the restricted section usually involve very mature subjects, such as the Dark Arts. They are closed off to the public for this reason. They may be studied by older students for Defense Against the Dark Arts.
To be granted access to the restricted section, please visit
the librarian's office
. If you are underage, please prepared with a teacher's note. If you are 17 or older, you must still visit the office to sign in to the Restricted Section.
Archive
Roleplay
Ad blocker interference detected!
Wikia is a free-to-use site that makes money from advertising. We have a modified experience for viewers using ad blockers

Wikia is not accessible if you've made further modifications. Remove the custom ad blocker rule(s) and the page will load as expected.