"Shhhhh! You have found a secret area!"
Fourth Floor Secret Passage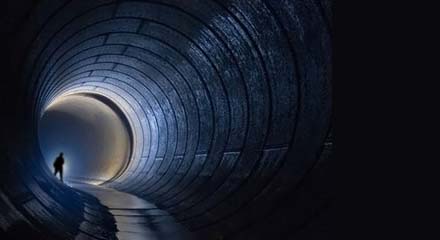 You have discovered the Fourth Floor secret passage, also known as the Trophy Secret Passage. This large passageway connects the
Trophy Room
to the fourth floor corridor, and one offshoot leads all the way to
Hogsmeade
. This passage can be found through a mirror on the
Fourth Floor
, and is one of the seven secret passages of Hogwarts. The passageway is very large, and some parts of it are so big that a meeting of many people could be held here. The cave-in behind it was surreptitiously cleared by several then-DA members in the wake of the Battle of Hogwarts, and it has been useable since.
Archive
Role-Play
Héloise and Demelza
「 Princess Demelza 」4th Year Gryffindor • Royal • Off to see the world
Ever since Demelza discovered the passage, she likes to wander around it. It's always so peaceful- something she needs, but not now. This time she somehow got caught up in a few older students' plan to take and hide Déonté's glasses (more of the Gryffindor vs Slytherin stuff, of course), and is now clutching them tightly, still panting- she took over them on the second floor and had to run. Good thing not many people know about this passage...
Message Me • 20:13, October 31, 2018 (UTC)
「 Princess Demelza 」4th Year Gryffindor • Royal • Off to see the world
Demelza leans against the wall, her breath calming down. Seems like she'll have to stay here for a while. She looks around the hallway, finding it as empty and peaceful as ever.... although her gut tells her something is wrong. Demelza decides to check the passsage for... well... anything out of the ordinary Just when she thinks there's nothing to be concerned about, she literally stumbles upon someone, trips and falls, her eyes widening, and lets out a loud gasp.
Message Me • 14:07, November 2, 2018 (UTC)
「 Princess Demelza 」4th Year Gryffindor • Royal • Off to see the world
Oh. My God. Demelza sits on the ground, staring at whoever she fell over, eyes wide. Putting maximal effort into recognizing the person, she notices they're- she's, judging by the voice- a Slytherin and freezes. Still clutching the glasses, which are somehow intact, she forces her face to perform something similar to a smile. "Oh, er, hello."
Message Me • 10:00, November 5, 2018 (UTC)