"Shhhhh! You have found a secret area!"
Fourth Floor Secret Passage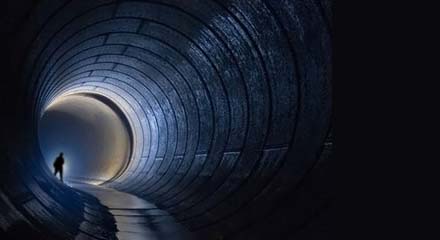 You have discovered the Fourth Floor secret passage, also known as the Trophy Secret Passage. This large passageway connects the
Trophy Room
to the fourth floor corridor, and one offshoot leads all the way to
Hogsmeade
. This passage can be found through a mirror on the
Fourth Floor
, and is one of the seven secret passages of Hogwarts. The passageway is very large, and some parts of it are so big that a meeting of many people could be held here. The cave-in behind it was surreptitiously cleared by several then-DA members in the wake of the Battle of Hogwarts, and it has been useable since.
Archive
Role-Play