Captain:
Regan Black
For the current team go
here
.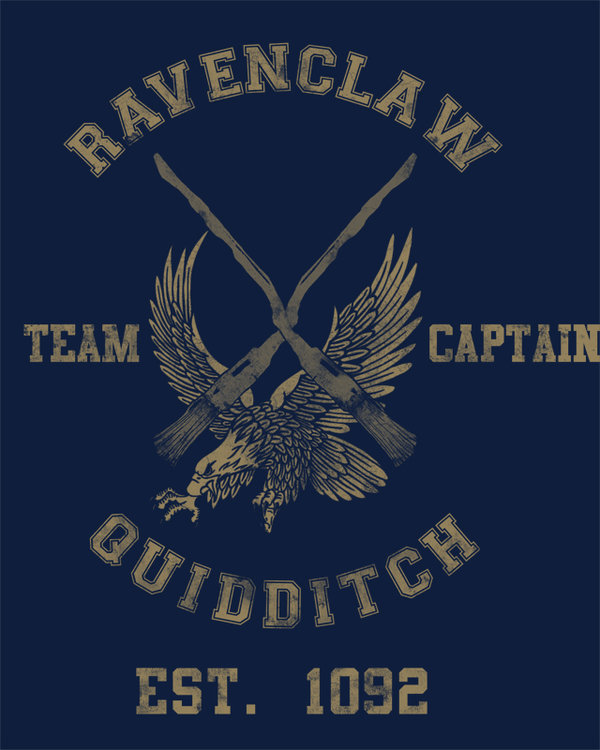 Hi! So you think you've got what it takes to be on my team this year. Let's test it. Make a page below by putting your character's name and the position you want. Separate them with a dash. ( - )
Ex. Taryn Sparrow - Beater
Let's see what you've got!
---
| Topic | Last Edit | Last Author |
| --- | --- | --- |
| Circe Elder - Chaser | 14:14, October 26, 2018 | Asteriea |
| Uma Leigh - Seeker | 13:58, October 26, 2018 | Dirael |
| EQ Schmidt - Chaser | 04:39, October 26, 2018 | SocialCasualty |
| Rhianna Bangoura - Chaser | 03:01, October 26, 2018 | IconicUsername |
| Jennica Kempe - Beater (2) | 00:17, October 26, 2018 | Sophia McLaren-Cobb |
| Cosima di Sena e Bonaparte - Keeper | 23:14, October 25, 2018 | Queen of Anarchy |
| Will Kisler - Beater | 23:13, October 24, 2018 | Notmyresident |
| Will Kisler--Anything | 21:49, May 9, 2018 | Notmyresident |
| Liberty Stevens - Chaser | 02:49, May 7, 2018 | Aeterna Superi |
| Adrienne Montclair – Chaser | 15:49, May 1, 2018 | DYSUTOPIA |
| Jennica Kempe - Beater | 02:59, May 1, 2018 | Sophia McLaren-Cobb |
| Raymundo Cortes -Anything | 21:19, April 19, 2018 | Blue Butter |
| Callum Walker - Seeker | 00:35, April 16, 2018 | Blue Butter |
| Lílian de Oliveira - Anything | 23:14, January 29, 2018 | Aeterna Superi |
| Twyla Montgomery - Seeker | 03:09, January 22, 2018 | Queen of Anarchy |
| Oliver Lenton - Anything | 21:48, January 18, 2018 | JayeMalik' |
| Brynja Skovgaard - Chaser | 17:45, November 4, 2017 | DYSUTOPIA |
| River Fox - Keeper | 00:28, October 31, 2017 | Sugarcrystal |
| Khina Wilson - Anything | 01:39, October 28, 2017 | Karmagician |
| Diana Grace- Beater (1) | 11:20, October 27, 2017 | Acatonthemoon |
| Liberty Stevens - Seeker (2) | 02:36, October 21, 2017 | Aeterna Superi |
| Jackson Heights - Chaser | 20:51, October 20, 2017 | Zany Knave |
| Diana Grace- Beater | 09:31, August 1, 2017 | Acatonthemoon |
| Justin Chase - Beater (1) | 19:38, July 15, 2017 | JustChase |
| Brynja Skovgaard - Seeker (3) | 10:33, July 13, 2017 | DYSUTOPIA |
| Leonidas Argyris - Chaser (3) | 01:50, July 13, 2017 | NotAlwaysPerfect |
| Liberty Stevens - Seeker | 01:40, July 13, 2017 | Aeterna Superi |
| Scarlet Banriff -Chaser (2) | 23:41, July 12, 2017 | UniPacific16 |
| Katarina Gilcrease - Keeper | 19:38, July 8, 2017 | Nebuliss |
| Brynja Skovgaard - Seeker (2) | 19:33, April 21, 2017 | DYSUTOPIA |
| Leonidas Argyris - Chaser (2) | 02:19, April 21, 2017 | NotAlwaysPerfect |
| Scarlet Banriff - Chaser | 01:57, April 21, 2017 | UniPacific16 |
| Clair Voyemant - Beater | 01:02, April 21, 2017 | Hecate Grimm |
| Séraphina Beaumont - Seeker | 01:00, April 21, 2017 | Queen of Anarchy |
| Harley Davidson - Keeper | 02:01, January 27, 2017 | Zany Knave |
| Russet Danvers - Anything | 18:31, January 25, 2017 | JayeMalik' |
| Francesca Rolls-Royce - Anything | 18:21, January 25, 2017 | Sophia McLaren-Cobb |
| Brynja Skovgaard - Seeker | 10:46, January 21, 2017 | DYSUTOPIA |
| Justin Chase - Chaser (2) | 17:10, January 18, 2017 | JustChase |
| Leonidas Argyris - Chaser | 22:14, January 17, 2017 | NotAlwaysPerfect |
| Albion Kinnaird - Keeper | 23:12, October 29, 2016 | Frostleaf1615 |
| Regan Black - Anything | 00:14, October 23, 2016 | Ckohrs0221 |
| Justin Chase - Chaser | 16:57, October 20, 2016 | JustChase |
| Zayd Shafiq - Seeker (2) | 04:36, October 19, 2016 | Hecate Grimm |
| Owen Connor - Chaser | 00:40, July 26, 2016 | Carnarvan |
| Kai Beckham - Chaser (2) | 18:35, July 25, 2016 | EvilhariboMadness |
| Zayd Shafiq - Seeker | 09:25, July 22, 2016 | Hecate Grimm |
| Justin Chase - Beater | 05:12, July 20, 2016 | JustChase |
| Valentina Willow - Beater | 08:14, July 18, 2016 | DYSUTOPIA |
| Jenelle Mitchell-Anderson - Keeper (Re-Tryout 3) | 05:05, July 18, 2016 | NotAlwaysPerfect |
| Aquarius Aello Calder - Seeker | 20:47, January 20, 2016 | JustChase |
| Calloway Sullivan - Chaser | 01:07, January 20, 2016 | Elentári of the Stars |
| Emma Maersk - Seeker (Re-Tryout) | 22:28, January 19, 2016 | Sophia McLaren-Cobb |
| Owen Connor - Beater | 17:57, January 19, 2016 | Carnarvan |
| Jenelle Mitchell-Anderson - Keeper (Re-Tryout 2) | 17:11, January 19, 2016 | NotAlwaysPerfect |
| Emma Maersk - Chaser/Seeker | 00:16, October 21, 2015 | Sophia McLaren-Cobb |
| Rai Moon - Beater | 00:08, October 21, 2015 | BluueAces |
| GC1 Evans - Chaser (Re-Tryout) | 16:33, October 20, 2015 | Asteriea |
| Andromeda Selwyn - Chaser or Seeker | 14:24, October 20, 2015 | Hecate Grimm |
| Jenelle Mitchell-Anderson - Keeper (Re-Tryout) | 22:58, October 19, 2015 | NotAlwaysPerfect |
| Kai Beckham - Chaser | 21:32, October 19, 2015 | EvilhariboMadness |
| Blake Schmidt - Beater Retryout | 21:20, October 19, 2015 | JayeMalik' |
| Jonathan McAlister - Chaser | 13:24, July 27, 2015 | Frostleaf1615 |
| Alexis Howell - Seeker | 22:08, July 26, 2015 | Notapaperdoll |
| Casper Gideon--Anything | 12:07, July 24, 2015 | Jay Sea |
| Blake Schmidt - Beater | 10:51, July 24, 2015 | JayeMalik' |
| Niall Mason - Chaser Retryout | 20:53, July 23, 2015 | DYSUTOPIA |
| Jenelle Mitchell-Anderson - Keeper | 20:41, July 23, 2015 | NotAlwaysPerfect |
| Ryllae warne- Seeker (2) | 21:16, July 22, 2015 | Lonewolf589 |
| GC1 Evans - Chaser | 21:01, July 22, 2015 | Asteriea |
| Kielo Lehti- chaser retryout | 20:56, July 22, 2015 | Acatonthemoon |
| Courtney Stariah - Any | 17:20, May 24, 2015 | MinaTula |
| Casper Gideon- Chaser | 23:01, May 4, 2015 | Jay Sea |
| Enid Kirkland - Any | 22:33, May 4, 2015 | NotAlwaysPerfect |
| Jimmy Tangles - Chaser | 02:45, May 4, 2015 | Surferdude1219 |
| Ryllae Warne- seeker (retryout) | 17:33, April 30, 2015 | Lonewolf589 |
| Noella Lalonde - Any | 14:30, April 24, 2015 | NotAlwaysPerfect |
| Ryllae warne- seeker | 21:16, February 6, 2015 | Lonewolf589 |
| Kielo Lehti - Chaser (Retryout) | 17:08, January 30, 2015 | JayeTheMofo |
| Kea Willow - Chaser Retryout | 18:27, January 27, 2015 | Asteriea |
| Lauren Anderson-beater retryout | 17:11, January 24, 2015 | Acatonthemoon |
| Skylar Stravos - Beater (Retryout) | 00:22, January 22, 2015 | JayeTheMofo |
| Raven Briar - Any | 16:13, November 14, 2014 | Emmatigerlily |
| Sena Hwang-Beater | 00:46, November 14, 2014 | Shademoon |
| Ivy Zariņe - Seeker (Re-tryout) | 23:34, November 1, 2014 | Idiosyncratic6 |
| Lauren anderson- seeker | 11:49, November 1, 2014 | Acatonthemoon |
| Kasey Wallis - Keeper | 14:07, October 30, 2014 | Jay Sea |
| Kielo Lehti - Chaser/Seeker | 21:00, October 27, 2014 | JayeTheMofo |
| Skylar Stravos - Beater | 20:58, October 27, 2014 | JayeTheMofo |
| Niall Mason - Chaser (Retryout) | 20:52, October 27, 2014 | LillyDaNinja |
| Skylar Stravos - Seeker/Keeper | 19:42, August 20, 2014 | BookTwerk |
| Ivy Zariņe - Seeker | 11:50, August 20, 2014 | Jay Sea |
| Dareth Knoxon - Chaser | 17:07, August 19, 2014 | Jay Sea |
| Kea Willow - Chaser | 17:00, August 19, 2014 | Jay Sea |
| Niall Mason - Chaser | 16:58, August 19, 2014 | Jay Sea |
| Indigo Grace- chaser | 18:38, August 15, 2014 | Kittycat589 |
| Lauren Anderson- seeker | 16:53, August 14, 2014 | Acatonthemoon |
| Kasey Willis-Keeper | 19:39, August 11, 2014 | Jay Sea |
| Quinn Rendale-Chaser | 09:35, May 27, 2014 | Hipsters and bananas |
| Dylan Fadelberg - Beater | 04:21, January 25, 2014 | ThePixelatedBanana |
| Kristian Beckett - Keeper | 18:07, November 3, 2013 | BluueAces |
| Indigo Grace-chaser | 22:18, October 30, 2013 | Kittycat589 |
| Nathan and Nicholas Simpson- Beaters | 21:47, October 29, 2013 | Dmullins677 |
| Juliana Stanton-Wherever needed (If needed) | 22:30, October 28, 2013 | Alyssa5582 |
| Clement Jacquinot - Chaser | 09:13, October 26, 2013 | ChocoKat |
| Peter Crimson - Seeker | 08:49, October 26, 2013 | InsideSpace'sMind |
| Lirael Willow - Chaser | 18:30, October 24, 2013 | Asteriea |
| Nathan Simpson - Beater | 14:13, September 2, 2013 | LillyDaNinja |
| Annabell Haggins - Beater | 20:51, August 16, 2013 | Anna Black |
| Peter Crimson - Keeper | 17:52, August 15, 2013 | InsideSpace'sMind |
| Della Winters - Seeker | 13:59, August 1, 2013 | LillyDaNinja |
| Sofia Nurmi-Seeker | 23:53, July 24, 2013 | LiviaTheEmperess |
| Louvenia Abercrombie- Seeker | 02:33, July 23, 2013 | Gsprinter99 |
| Viktor Lavrienko - Reserve | 15:12, July 8, 2013 | Yugimuto1 |
| Alex walker-keeper | 10:00, July 6, 2013 | Lorddimertelo2213 |
| Peter Lionheart - Keeper | 22:47, April 10, 2013 | Jacob.radon24 |
| Raya Lysander-- Seeker | 16:47, April 3, 2013 | Nebuliss |
| Clove Hyland (Re tryout) | 11:18, April 3, 2013 | LillyDaNinja |
| Juliana Stanton (Re-tryout) | 23:40, April 2, 2013 | LillyDaNinja |
| Jeffery Mackintosh-Keeper | 05:06, March 24, 2013 | Captain Pikachu |
| Ally Rutter-Chaser | 15:49, January 27, 2013 | Ninaplusfabian |
| Alixia- Chaser | 16:42, January 12, 2013 | LillyDaNinja |
| Clove Hyland - Beater | 16:21, January 12, 2013 | LeGruff |
| Juliana Stanton-5th year- Chaser | 16:07, January 12, 2013 | LeGruff |
| Adria Rawkes - Chaser | 02:13, January 3, 2013 | Nebuliss |
| Jeffery -Beater | 10:12, October 7, 2012 | Lorddimertelo2213 |
| Lee Flink - Chaser | 06:45, October 5, 2012 | Lorddimertelo2213 |
| Shanisa Skirata - Keeper | 15:31, September 26, 2012 | Lorddimertelo2213 |
| Gruffudd Black- Chaser | 16:27, September 25, 2012 | Lorddimertelo2213 |
| Alixia Misk- Ravenclaw Second Year-Chaser | 16:14, September 25, 2012 | Lorddimertelo2213 |
| Juliana Stanton-Chaser | 15:59, September 25, 2012 | Lorddimertelo2213 |
| Alex Walker-Beater and co captain | 07:02, September 6, 2012 | Lorddimertelo2213 |
| Julietta Rosgegrace - Seeker - Re-tryout | 19:30, June 26, 2012 | MoonlitCastle |
| Gruffudd Black-Chaser-Re-tryout | 19:28, June 26, 2012 | MoonlitCastle |
| Delilah Rose - Any Position | 19:19, June 26, 2012 | MoonlitCastle |
| Alex walker-beater | 04:36, March 13, 2012 | DaMigster |
| Lyndsay Willis - Any Position | 15:06, March 9, 2012 | DaMigster |
| Henry Princeton - Chaser | 15:01, March 9, 2012 | DaMigster |
| Cleo Cyberstorm - Chaser or Keeper | 14:47, March 9, 2012 | DaMigster |
| Maureen Archuleta - Keeper | 00:33, February 26, 2012 | DaMigster |
| Maureen Archuleta - Chaser | 06:36, February 17, 2012 | DaMigster |
| Rhys Tanat | 15:45, January 29, 2012 | 90.207.101.252 |
| Bella Russo-Chaser | 00:22, January 29, 2012 | Klimpoloonrox5000 |
| Gruffudd Black -beater | 16:08, January 25, 2012 | LeGruff |
| Emily Weasley-beater | 21:20, January 2, 2012 | Stardust12 |
| Tom Weasley-Chaser | 01:02, January 2, 2012 | Cowboycj23 |
| Aislinn Smith-Chaser | 00:31, December 25, 2011 | SCherry08 |
| Alim Acer-Chaser | 15:37, December 24, 2011 | AlimAli |
| Sherlock Allen-Seeker | 17:35, December 23, 2011 | Bond em7 |
| Liana Lovegood- seeker | 22:10, December 19, 2011 | Imogen78 |
| Cordell Willis-Beater | 00:39, December 19, 2011 | Head of Ravenclaw |
| Nghia Hoang - Chaser | 01:25, December 18, 2011 | NghiaTHoang |
| Percival Wallcroft - Beater | 01:19, December 18, 2011 | JohnWildkins |
| Alex Archer - Beater | 21:44, December 15, 2011 | Hayward67 |
| Griffin Harris - Seeker | 13:21, November 17, 2011 | Drigle |
| Teddy Lupin - Seeker | 21:10, September 25, 2011 | SoupsNcrackers |
| Loony Lovegood - Chaser | 19:28, September 4, 2011 | Hermioneswand |
---