Co-Captains:
Ernie Lee
&

For the current team go here.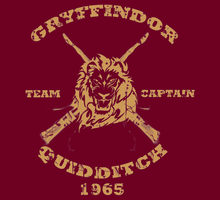 Hi! So you think you've got what it takes to be on the Gryffindor House Team? Then tryout! Tryout below by putting your character's name and the position you want to challenge for. Separate them with a dash. ( - )
Ex. Noah Magic - Chaser
Good luck and let's see what you've got!
---
| Topic | Last Edit | Last Author |
| --- | --- | --- |
| Wesley Lenton-Chaser | 05:23, October 31, 2018 | Alyssa5582 |
| Ernie Lee - Chaser | 00:13, October 28, 2018 | EvilhariboMadness |
| Han Seung-Heon - Chaser | 22:19, October 27, 2018 | Asteriea |
| Lydia Sterling - Seeker | 18:06, October 26, 2018 | Hannahgrace.05 |
| Vendela Eurén - Beater | 13:59, October 26, 2018 | Dirael |
| Chloé Dubois - Keeper | 07:10, October 26, 2018 | TimeForTheTea |
| Leyla Schmidt - Beater | 04:40, October 26, 2018 | SocialCasualty |
| Samantha Fowler - Anything | 02:56, May 18, 2018 | Hannahgrace.05 |
| Juliet Jackson - Seeker (2) | 14:21, April 16, 2018 | PaintedRed |
| Zahira Hussain - Chaser (2) | 14:01, April 16, 2018 | Dirael |
| Sawyer Zheng - Seeker or Chaser | 00:54, April 16, 2018 | Zany Knave |
| Anastasia Kuznetsova - Keeper | 00:35, April 16, 2018 | JayeMalik' |
| Kaiden Shin - Beater (2) | 00:27, April 16, 2018 | JayeMalik' |
| Zahira Hussain - Any | 12:33, February 3, 2018 | Dirael |
| Blake Lich- Seeker (4) | 19:07, January 22, 2018 | UniPacific16 |
| Juliet Jackson - Seeker | 14:26, January 22, 2018 | PaintedRed |
| Elsa Vrubel-Kolstad - Keeper | 21:34, January 19, 2018 | Nebuliss |
| Erwan Lèfevre - Chaser | 16:14, November 6, 2017 | HaleTheKing |
| Tori Torres - Chaser (4) | 00:55, October 23, 2017 | JayeMalik' |
| Tay Coffee - Beater | 22:26, October 22, 2017 | PaintedRed |
| Mercedes Torres - Keeper | 09:19, October 21, 2017 | Queen of Anarchy |
| Angélique Rosseau - Chaser | 02:39, October 21, 2017 | Aeterna Superi |
| Drew Park - Any | 20:57, October 20, 2017 | Zany Knave |
| Blake Lich - Seeker (3) | 22:16, October 17, 2017 | UniPacific16 |
| Rayne Davidson - Chaser | 02:39, July 22, 2017 | MerisaMist |
| Arthur Attaway - Chaser (3) | 12:35, July 17, 2017 | Bond em7 |
| Krystiana Rowland - Beater or Chaser | 11:39, July 13, 2017 | Midnight Sonata |
| Kevin O'Shay - Keeper | 10:55, July 13, 2017 | DYSUTOPIA |
| Blake Lich - Seeker (2) | 23:45, July 12, 2017 | UniPacific16 |
| Tori Torres - Chaser (3) | 18:28, July 8, 2017 | ÉtoileÉternelle |
| Gryffindor Quidditch Captain Election | 19:41, June 5, 2017 | Bond em7 |
| Arthur Attaway - Chaser (2) | 12:16, May 2, 2017 | Bond em7 |
| Matilda Lich-Beater | 17:56, April 25, 2017 | Acatonthemoon |
| Melania Vassalos - Keeper | 20:03, April 21, 2017 | Queen of Anarchy |
| Adriana Richelieu - Anything | 20:00, April 21, 2017 | Sophia McLaren-Cobb |
| Cassandra Holloway - Seeker | 12:14, April 21, 2017 | HaleTheKing |
| Victoria Torres - Chaser (2) | 01:50, April 21, 2017 | JayeMalik' |
| Blake Lich - Seeker | 00:44, April 21, 2017 | UniPacific16 |
| Nuala McDermot - Chaser (3) | 00:37, April 21, 2017 | Hecate Grimm |
| Arthur Attaway - Chaser | 13:39, January 23, 2017 | Bond em7 |
| Alexander Richards - Keeper | 17:45, January 21, 2017 | Nebuliss |
| Jae Seong - Beater or Chaser | 06:30, January 21, 2017 | SocialCasualty |
| Olan Lui - Beater or Chaser | 17:06, January 18, 2017 | JustChase |
| Peter Summers - Beater (2) | 14:57, January 18, 2017 | UniPacific16 |
| Victoria Torres - Seeker or Chaser | 14:47, January 18, 2017 | JayeMalik' |
| Cecilia Holland-Reichert - Seeker or Beater (2) | 23:46, January 17, 2017 | Sophia McLaren-Cobb |
| Olan Lui - Keeper | 16:03, October 26, 2016 | JustChase |
| Logan Mace - Chaser | 06:28, October 24, 2016 | YouKnowWhooo |
| Titania Watson - Beater | 13:27, October 22, 2016 | CattyTheOrchid16 |
| Nuala McDermot - Chaser (2) | 04:29, October 19, 2016 | Hecate Grimm |
| Peter Summers - Beater | 01:22, October 19, 2016 | UniPacific16 |
| Mason Brown - Beater | 00:56, October 19, 2016 | Carnarvan |
| Cecilia Holland-Reichert - Beater or Seeker | 17:44, October 18, 2016 | Sophia McLaren-Cobb |
| A'dez Daniel - Anything - Reserve | 00:23, July 26, 2016 | CanBoy67 |
| Tanya Kokinos - Anything - Reserve | 18:30, July 25, 2016 | Nebuliss |
| Peter Summers - Chaser | 08:57, July 25, 2016 | UniPacific16 |
| Levi Kwang - Beater | 01:58, July 21, 2016 | JustChase |
| Arthur Attaway - Anything | 18:52, July 20, 2016 | Bond em7 |
| Nuala McDermot - Chaser | 23:14, July 19, 2016 | Hecate Grimm |
| Lydia Constantinou - Chaser | 19:39, July 19, 2016 | ThatBloodyMuggle |
| Mason Brown - Chaser or Beater | 19:14, July 19, 2016 | Carnarvan |
| Brielle Calder - Anything | 19:05, July 19, 2016 | DYSUTOPIA |
| Michael Henderson - Seeker | 19:17, March 2, 2016 | Hotchoc26 |
| Arthur Attaway - Wherever | 16:08, January 27, 2016 | Bond em7 |
| Danny McCarthy - Chaser or Beater | 03:23, January 26, 2016 | Surferdude1219 |
| Tamara Vasilyeva - Keeper | 05:32, January 24, 2016 | Aeriesol |
| Katrine Glyndwr-Schmidt - Seeker | 20:35, January 23, 2016 | DYSUTOPIA |
| Tristan Mitchell-Anderson - Chaser | 05:56, January 23, 2016 | MerisaMist |
| Aydan Dane - Seeker or Beater | 00:35, January 23, 2016 | Ckohrs0221 |
| Christopher Richards - Chaser | 02:12, January 20, 2016 | MerisaMist |
| Ivy Mitchell-Anderson - Seeker or Chaser | 01:11, January 20, 2016 | Elentári of the Stars |
| Cecilia Holland-Reichert - Anything | 22:36, January 19, 2016 | Sophia McLaren-Cobb |
| Finlay Cledwyn - Beater or Seeker | 21:46, January 19, 2016 | Frostleaf1615 |
| Flynn Matthews - Seeker4 | 21:16, October 20, 2015 | DYSUTOPIA |
| Katrine Glyndwr-Schmidt - Chaser or Beater | 21:14, October 20, 2015 | DYSUTOPIA |
| Craig McCardle - Chaser | 21:00, October 20, 2015 | Asteriea |
| Anastasia Washburn - Chaser Retryout 3 | 20:45, October 20, 2015 | MinaTula |
| Aydan Dane - Chaser or Seeker | 16:35, October 20, 2015 | Ckohrs0221 |
| Rheine Kögler - Chaser Retryout 2 | 10:18, October 20, 2015 | Aeriesol |
| Honey Stevenson - Chaser | 06:51, October 20, 2015 | Effie.stroud |
| Boyce Schmidt - Beater | 22:55, October 19, 2015 | NotAlwaysPerfect |
| Sadie Schmidt - Seeker or Chaser | 22:38, October 19, 2015 | SocialCasualty |
| Mathia Holland-Reichert - Chaser or Beater | 22:36, October 19, 2015 | MerisaMist |
| Blythe Winterfell-Seeker | 21:52, October 19, 2015 | Frostleaf1615 |
| Malia Sakellarios - Beater Retryout 3 | 21:12, October 19, 2015 | JayeMalik' |
| Flynn Matthews - Seeker Retryout 3 | 19:25, July 26, 2015 | DYSUTOPIA |
| Madan Atherton - Keeper Retryout 3 | 14:04, July 25, 2015 | Carnarvan |
| Anastasia Washburn - Chaser Retryout | 12:37, July 24, 2015 | MinaTula |
| Malia Sakellarios - Beater Retryout 2 | 10:44, July 24, 2015 | JayeMalik' |
| Rheine Kögler - Chaser Retryout | 23:24, July 23, 2015 | Aeriesol |
| Christine Albertson - Anything | 21:14, July 23, 2015 | Sophia McLaren-Cobb |
| Boyce Schmidt - Any Position | 20:35, July 23, 2015 | NotAlwaysPerfect |
| Victoria Iglesias - Chaser Retryout | 20:29, July 23, 2015 | CattyTheOrchid16 |
| Blythe Winterfell - Seeker | 14:18, July 23, 2015 | Frostleaf1615 |
| Blythe Winterfell -Reserve Seeker | 21:44, May 24, 2015 | Frostleaf1615 |
| Rheine Kögler - Reserve Chaser | 17:03, May 4, 2015 | Aeriesol |
| Anastasia Washburn - Chaser | 17:15, May 3, 2015 | MinaTula |
| Pelagia Siren- Seeker/Beater | 05:23, May 2, 2015 | Bond em7 |
| Flynn Matthews - Seeker Retryout 2 | 18:29, April 27, 2015 | DYSUTOPIA |
| Victoria Iglesias - Chaser | 01:17, April 25, 2015 | CattyTheOrchid16 |
| Malia Sakellarios - Beater Retryout | 20:09, April 24, 2015 | JayeMalik' |
| Madan Atherton - Keeper Retryout 2 | 17:44, April 24, 2015 | Carnarvan |
| Bobbie Rosier - Chaser | 00:22, April 22, 2015 | NotAlwaysPerfect |
| Beau Smith- Chaser (Retryout) | 23:55, April 21, 2015 | Alyssa5582 |
| Beau Smith-Chaser | 22:12, January 28, 2015 | Alyssa5582 |
| Madan Atherton - Keeper Retryout | 17:33, January 27, 2015 | Carnarvan |
| Sammy Bardsley - Chaser Retryout | 13:52, January 23, 2015 | Sonofapollo |
| Thomas Bagman- Beater Retryout | 16:54, January 22, 2015 | Ckohrs0221 |
| Malia Sakellarios - Beater/Seeker | 00:35, January 22, 2015 | JayeTheMofo |
| Sapphire Allen - Chaser Retryout | 00:18, January 22, 2015 | JayeTheMofo |
| Flynn Matthews - Seeker Retryout | 00:14, January 22, 2015 | LillyDaNinja |
| Ariel Gallagher- Beater | 21:51, November 2, 2014 | Nebuliss |
| Sammy Bardsley - Re-Tryout | 12:50, November 2, 2014 | Sonofapollo |
| Cat Waters- chaser | 12:23, November 2, 2014 | Pandy589 |
| Seunghyun Park - Chaser (Re-tryout) | 23:42, November 1, 2014 | LiviaTheEmperess |
| Rose gabriels- chaser | 16:02, November 1, 2014 | Acatonthemoon |
| Madan Atherton - Keeper/Beater | 13:17, November 1, 2014 | Carnarvan |
| Sapphire Allen - Keeper/Seeker/Chaser (Retryout) | 20:56, October 27, 2014 | JayeTheMofo |
| Thomas Bagman - Beater | 20:56, October 27, 2014 | Ckohrs0221 |
| Flynn Matthews - Seeker | 20:54, October 27, 2014 | LillyDaNinja |
| Seunghyun Park - Chaser | 19:52, August 10, 2014 | LiviaTheEmperess |
| Cat waters- chaser | 13:09, August 10, 2014 | Pandy589 |
| Samuel Bardsley (any position) | 18:11, July 31, 2014 | Sonofapollo |
| Sapphire Allen - Keeper/Seeker/Chaser | 23:59, July 28, 2014 | BookTwerk |
| Damon Grey -- Seeker/Chaser | 14:04, July 20, 2014 | Peislandgal |
| Thomas Bagman-- Beater/Chaser | 04:17, July 20, 2014 | Ckohrs0221 |
| Jack Rivera - Beater/Chaser/Keeper | 21:57, July 14, 2014 | ThatBloodyMuggle |
| Dylan Fadelberg - Beater/Seeker | 08:21, December 27, 2013 | ThePixelatedBanana |
| Amanda Hartwright - Captain/Chaser | 14:06, October 18, 2013 | LittleRedCrazyHood |
| Damien Jacquinot - Beater or chaser | 00:04, October 13, 2013 | LittleRedCrazyHood |
| Amanda Clarence - Reserve (Seeker) | 11:31, October 12, 2013 | ChocoKat |
| Max Grey-Preferably beater | 11:00, October 12, 2013 | LittleRedCrazyHood |
| Cat waters-chaser | 11:00, October 12, 2013 | LittleRedCrazyHood |
| Orion Tulen- Beater (RE) | 11:00, October 12, 2013 | LittleRedCrazyHood |
| Adora Shadow- Seeker | 11:00, October 12, 2013 | LittleRedCrazyHood |
| Cressida Allen - Keeper (Re-Tryout) | 01:24, October 9, 2013 | LittleRedCrazyHood |
| Rosalie Hart- Seeker | 13:53, September 15, 2013 | Konacat9 |
| Silver Thorn-Chaser | 01:05, August 20, 2013 | Hawkheart33 |
| Adora Shadow-Seeker | 06:49, July 13, 2013 | Emerald Phoenix |
| Veronica Drake- Chaser | 00:52, July 13, 2013 | LittleRedCrazyHood |
| Adie Capozzi-Seeker | 00:43, July 13, 2013 | LittleRedCrazyHood |
| Max Grey-anything, preferrably beater or keeper | 00:43, July 13, 2013 | LittleRedCrazyHood |
| Damon Grey - Reserve | 00:35, July 13, 2013 | LittleRedCrazyHood |
| Emerald Daniels - Chaser or Seeker | 00:32, July 13, 2013 | LittleRedCrazyHood |
| Amanda Hartwright - Seeker or Chaser (RE) | 00:28, July 13, 2013 | LittleRedCrazyHood |
| Rebecka Hartt-Chaser | 00:15, July 13, 2013 | LittleRedCrazyHood |
| Orion Tulen- Seeker or Beater | 00:09, July 13, 2013 | LittleRedCrazyHood |
| Wren Forest-Chaser | 19:23, May 28, 2013 | Theawesomeperson202 |
---