Flourish and Blotts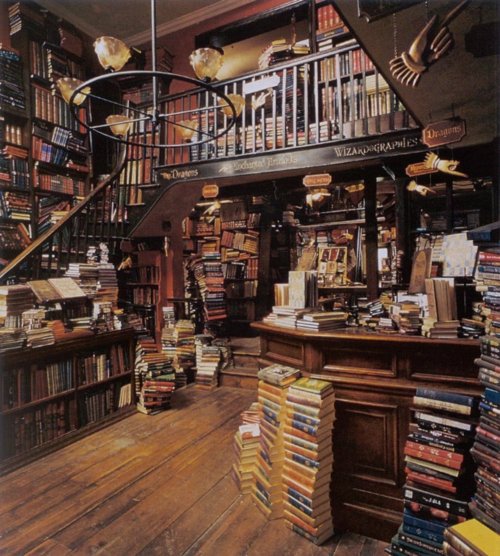 You stumble through the door, being pushed in by the tidal wave of people outside. The towering piles of books are astounding. The wood floor is worn and scrapes under your heels. Many a book teeters precariously atop a tower, high in the air above. You see an old man sitting at a high desk.
Alfred Loup The Bound Book
-- Owner of Flourish and Blotts
 – A room without books is like a body without a soul.

Bonjour, may I help you?

Feel free to browse through our book catalogue, to see what you need. Also, check out the poster, showing required Hogwarts books for the start of term. Also on the poster, you'll find we made an easy way for you to find books that you'll need. It shows each subject and the most popular books of that subject.
Thank-You, Come Again.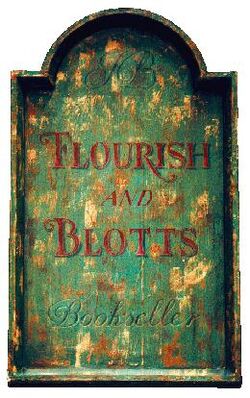 New Release
Proprietor and Employees
Archive
Roleplay
Ad blocker interference detected!
Wikia is a free-to-use site that makes money from advertising. We have a modified experience for viewers using ad blockers

Wikia is not accessible if you've made further modifications. Remove the custom ad blocker rule(s) and the page will load as expected.