Fifth Floor Storage Room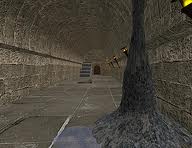 This storeroom is located on the
fifth floor
of Hogwarts Castle. It is usually kept locked, and in it one could find caretaking supplies, such as brooms, buckets and sponges, as well as spare rolls of toilet paper and a shelf with coloured bottles. By 1991, there was a Fire Crab infestation here.
Archive
Roleplay
Written in the stones
The gasp of granite, and the susurration of supplies.
Ad blocker interference detected!
Wikia is a free-to-use site that makes money from advertising. We have a modified experience for viewers using ad blockers

Wikia is not accessible if you've made further modifications. Remove the custom ad blocker rule(s) and the page will load as expected.