Entrance Hall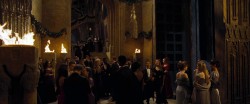 The Hogwarts Entrance Hall (also known as the Front Hall) is located on the ground floor of Hogwarts School of Witchraft and Wizardry. Two big doors toward the right lead into the Great Hall.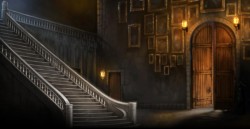 The Hufflepuff Common Room an Dormitories, the Kitchens, the Dungeons, and the Grand Staircase can also be accessed via the Entrance Hall.
There is also an annex off the hall, where the professor who helps in sorting speaks to first years before the Sorting ceremony at the beginning of each school year. This is a very important factor in the beauty of Hogwarts.
Archive
Roleplay
Ad blocker interference detected!
Wikia is a free-to-use site that makes money from advertising. We have a modified experience for viewers using ad blockers

Wikia is not accessible if you've made further modifications. Remove the custom ad blocker rule(s) and the page will load as expected.