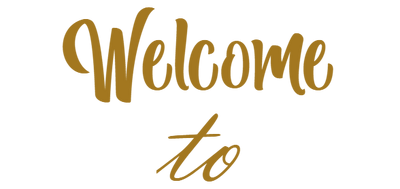 To Miss or Mister
{{{1}}}
Dear
{{{1}}}
,
We are pleased to inform you that you have been accepted at Hogwarts School of Witchcraft and Wizardry. Please find enclosed a list of all necessary books and equipment.
Term begins on
1 September
. We await your owl by no later than 31 July.

Yours sincerely,
Silas Chevalier
Headmaster
Welcome to the Dumbledore's Army Roleplay Wiki! Here, we create characters to roleplay in the Harry Potter universe. Let's get you started!
First of all, are you interested in creating a student or an adult? Chosen yet? Well if so, click a link to direct you to a forum or a starting guide. Need more help? Contact a member of the admin team on the roster below.
Rollbacks
Administrators
Bureaucrats
If you have any questions, feel free to contact any of the admin team though it's advised to go to admins or bureaucrats first.
| | |
| --- | --- |
| Characters and Locations | Activity Implementation |
| | |
| --- | --- |
| Out of Character | Human Resources |
Prefer to try things yourself first? That's also cool. That's what these guides are for! Use them to your full advantage. There's also a message from the founder and a word from the current headmaster of Hogwarts.
Hayward67

– Founder of the Dumbledore's Army Roleplay Wiki




OWL

 

– Welcome to Hogwarts!

Hi! I am the Creator and Founder of this Wiki! I created it to be a Role-Playing universe everyone can enjoy and be a part of! If you need any help, please feel free to contact the anyone part of the wiki's administration team! I hope you enjoy!
「 Professor Silas Chevalier 」Slytherin Alumni • Headmaster
"Hello everyone, and welcome to a new year here at Hogwarts! I would also like to give a very special warm welcome to all the first years who are starting a new journey here on this very day. To those who are returning students, may you continue to strive for greatness and push yourself further in academics and extra curricular activities at our amazing academy! Many new clubs are being organized and with Quidditch being reintroduced after the break it had last year due to the Triwizard Tournament, this will hopefully shape up to be quite the fun and exciting year for everyone involved!" Silas said with a pause, looking out at all the students and staff alike. "With all that said, may the opening feast commence!" With a brave smile, Silas raised his goblet to form a large cheers before lowering it to his lips.
Message Me • 03:24, October 29, 2018 (UTC)
「 Professor Silas Chevalier 」Slytherin Alumni • Headmaster
"Welcome to Hogwarts School of Witchcraft and Wizardry! Whether you are a returning student or this is your first year, I hope to see you all strive for greatness and achieve many new things this school year. Push yourself outside of your comfort zone, and try new things. While we are first and foremost a school, we are also a place for you to grow as people and come into your own."
Message Me • 17:12, July 19, 2018 (UTC)
Need help in classes? Want to learn some more about Harry Potter in general? Then go to the Harry Potter Wiki with over 10,000 articles and counting!
---
Ever wondered what life was like for Witches and Wizards in the 1600s? Check out the Medieval Hogwarts RP!
---
Do you like the Percy Jackson series? Try the Camp Half Blood Role-Play wiki for an RPG of Camp!
---
Although completely different, perhaps you like Percy Jackson. The Camp Half Blood Wiki is for all things Percy Jackson!
---
If you would like to affiliate with us, please review our Affiliation Criteria.
*Contact TBD for anything pertaining to maintence, out of character and general wikia help.
*Contact TimeForTheTea for anything regarding sorting and stores.
*Contact Brocky for anything Quidditch/event related.
*Contact any person on the administration team for Talk Bubble Creation/Editing Help.