Detention Chamber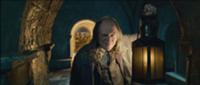 "Oh dear, we are in trouble."
Welcome to the Detention Chamber!
Hopefully you don't have detention here, but if you do, just know that you will never want detention again.
We are below the ground floor, so it will be pretty dark. And dank. And …well, you get the picture.
Role-Play
Chamber Desk
Turn in Assignments Here
Assignments
Assignments Will be Posted Here
The Rundown
Here in the Detention Chamber, typically you will not only do work, but you will clean this hallway twice. And if the professor says to do anything else, you will do it (This is also known as a jobs detention).
Current Students Here
None
Archives
None