Death Chamber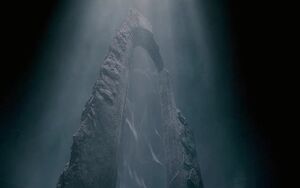 This is where some unspeakables study death. The veil you see is the entrance to the land of the dead. A man named Sirius Black once fell through the veil and died. So don't go near it. If you believe in a life after death, you might be able to hear voices beyond the veil.
See also: White Tomb.
Death List
Theo Boaz
Saximontana Aquile
Ailred Birch
Emma Jenner
Ash White
Devin Mullins
Levista Galnth Black
Aldric Stroemberg
Amedea Harrison
Anastasia Tulen
Callidora Tulen
Captain James Cook
Oliver Planes
Kinzie Grey
Giselle Lacroix
Donovan Cuyler
Ryan Cohn
Veronica Drake
Lucas Ostberg
Archive
Roleplay
Ad blocker interference detected!
Wikia is a free-to-use site that makes money from advertising. We have a modified experience for viewers using ad blockers

Wikia is not accessible if you've made further modifications. Remove the custom ad blocker rule(s) and the page will load as expected.