Muggle Liaison Office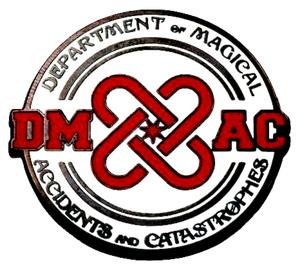 The Muggle Liaison Office is responsible for maintaining Wizard-Muggle relations. Following the establishment of the International Statute of Wizarding Secrecy of 1692, hiding wizarding communities from the world. The Muggle Liaison Office fulfills its duties in a one-sided manner.
Archive
Roleplay
Seraphina and Jenelle
Seraphina Whiteford

- Muggle Liasion ♠ Gryffindor Alumna

She was deep in work today, head bent over a large stack of paperwork as she worked, signing and sending the memos off for whoever needed them. One folder rested by her typewriter, with the title of Liberty Stevens on the front of it... Her case had been put on pause at the moment.
Ad blocker interference detected!
Wikia is a free-to-use site that makes money from advertising. We have a modified experience for viewers using ad blockers

Wikia is not accessible if you've made further modifications. Remove the custom ad blocker rule(s) and the page will load as expected.