The International Confederation of Wizards
The International Confederation of Wizards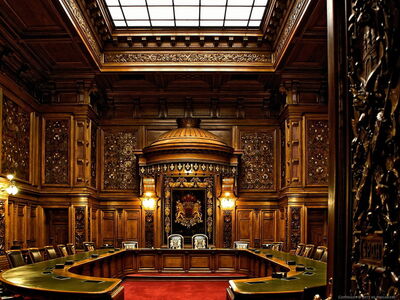 The International Confederation of Wizards is the wizarding version the United Nations. Two representatives from each country (United Kingdom, United States, France, Russia, Germany, Italy, Bulgaria, Japan, China, Spain, and Australia) come to England for meetings and discuss what is happening in their countries, problems they are having, and right now, the war. The ICW is led by one wizard, the Supreme Mugwump.
Archive
Roleplay
Ad blocker interference detected!
Wikia is a free-to-use site that makes money from advertising. We have a modified experience for viewers using ad blockers

Wikia is not accessible if you've made further modifications. Remove the custom ad blocker rule(s) and the page will load as expected.