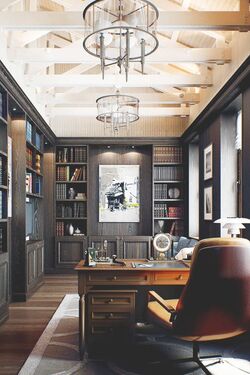 The head of DRaCMaC is responsible for the oversight of magical beasts and creatures of every kind. The office used to belong to the previous heads, Karith Black, Julia Reed, Sakthipriyah Senadeera, Rachel Calin, Tania Torres, Jaeslya Knight, Chase Solace and Bailey Jeon
The current head of DRaCMaC is Kit Lich.
He wanted the office to have more of a comfortable feel to it and less like a daunting office. With the addition of bookshelves on the walls it added more space and storage for files and important documents. Three of the walls have bookshelves and the empty wall has two large windows to let in natural light. Kit's desk sits at the end of the room, two chairs in front of the desk for guests.
Archive
Roleplay