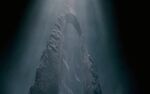 This Character Has Moved on Behind the Veil
This character is dead. They either died in battle or on a quest, but they have moved on to an after life beyond the veil.
This character has been requested to be preserved by
Audrajoye
.
Clove Hyland
Ravenclaw 4th Year
This character belongs to Audrajoye

Spell List
Spells




These spells come from the Spell List. You pick 10 first year spells, and then 7 each year afterward. Remember to pick from the correct year, or lower.

1st Year Spells

Locomotor Mortis

Nox
Lumos
Protego
Petrificus Totalus
Herbifors
Hover Charm
Gripping Charm
Color-Change Charm
Trip Jinx

2nd Year Spells

Colloshoo

Aguamenti

Hemavicis Atramentum

Tarantallegra

Herbivicus

Defodio

Alohomora

3rd Year Spells

4th Year Spells

5th Year Spells

6th Year Spells

7th Year Spells

Spells Learned Elsewhere (Admin Approved)

Admins will have you add spells here, or any spells you learn through roleplaying, such as in class.
Current Classes
Required Classes
Optional Classes
Add the optional classes you're in here.
Appearance
Clove has blonde shoulder length hair and big baby blue eyes.  She is rather skinny at 90 lbs and 5'5.  
Photoshoot 
Personality
Clove is a smart bookish girl that prefers to be reading outside.  She may look like a goody-two-shoes but you can't judge a book by its cover, she loves to play around and hang out with friends.  She got good grades when she went to school in the muggle world.  She will get on your nerves and you might, If you're a slytherin, want to kill her.
History
Clove was born on July 20 to Gabrielle "Gabbi" Hyland (née Whitney) and Curtis Hyland. She grew up in London, England. Her mother died when she was five in a car accident so she does not like ground transportation. When she was 10, her dad got remarried to April Parker.
Clove went through her years at hogwarts always getting into trouble.  In her first year she met a girl named Alexandria and they were soon to be best friends.  Even though Alexandria doesn't talk Clove talks to her like she does.  Her second year is when the trouble started happening, she was getting a lot more reckless.  She met Della and the pair of them started getting on the bad side of older slytherins.  Smart right?  Her third year was when it spiraled down.  Clove was constently fighting with Ember Woods, their two very different personalities chashis badly.  Until the day when Ember had had enough.  She sectumsempra-ed her.  That summer Clove spent some of the summer in the hospital from the wounds.  In her fourth year Clove kept a lower profile, not doing anything crazy and her grades were high.   In the summer between her fourth and fifth year.  Ember got her revenge for being kicked out of Hogwarts, whe killed Clove.  Thus the end of a bright, bubbly girl's short life.  Rest in peace, Cove Laura Hyland
Family
Gabbi
Clove remembers her a little, and loves her a lot. And Clove probably wouldn't be so reckless if she were still alive.
Curtis
She thinks she has to earn his attention so.... guess what that leads to.
April
Clove think's she's ok; Clove could never have her real mum back.
Relationships
| Person | How do you feel |
| --- | --- |
| Alexandria Raintree | Loves her like a sister  |
| Della Winters | Awesome Friend |
| Morgan Jenner  | Absolute hatred |
Della Winters
Della is Clove's best friend for life and also her partner in crime and revenge.  She calls Della "Dell" and they are often Called C&D
Talk Bubble
Clove Hyland Ravenclaw Fourth Year
-"Long live the Reckless and the Brave."


"I'm not crazy, I'm just special!  No wait... Maybe I am crazy.  One sec.  I have to talk to myself about this.  Della!!!!"
Hades
-Clove's Owl
 – This is Hades, Clovey's owl who cannot talk

"I am an owl got a problem with that?"
Other things