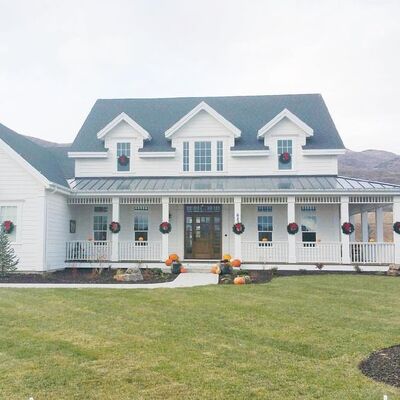 Ethan and Angie have only recently moved into this home thanks to the expansion of their family. They decided that living in a home would be more benefical for them since they're going to be growing as a family for the next coming years. Their home has 4 bedrooms and 3 bathrooms and a large spacious main open floor plan. Everything is new yet it still has an old country feel too it, giving in a more homey feel and cozy touch.
Archives
Roleplay
Family Time
Ethan Bonnefort

- Beauxbatons Graduate

-📋 Ministry Accountant 📋
Message Me – 18:48, September 19, 2018 (UTC)

"Oh." He didn't sound very excited, but that didn't mean he wasn't. "Adrien, why don't you go play upstairs," he told the boy, waiting until he was gone. "Angie, I'm really happy for you, don't get me wrong. But, I have some concerns," he told her, not knowing how to come across in a nice way since he didn't want to crush her happiness.