Amhearst Castle

Amhearst Castle is the current home of Aria and her children; daughter, Raissabelle and son, Royse. The castle was inherited by the twins after the death of their father. Their aunt and uncle agreed to remove their own names and the names of their children as heirs.
Initially, Aria was afraid to live in such a large home by herself with just her small children. Little did she know her extended family would be no farther than a stone's throw if she needed them. The castle is big enough for the entire extended family, though the children claim to see Spirydon walking the halls.
Raising a set of magical twins as a single mother with occasional help from her brother Brodryck his wife Rohesia and her mother Cliodna, her brother in law Urias 'Phil' and his wife Haidée, her sister-in-law Berek 'Kaliopi' and her husband Seth.
After years of tutoring Charms and/or Transfiguration to young witches and wizards across the UK. She needs all the help she can get these days as she must split her time between raising her children as a single mother and with the work she does for the Ministry of Magic.
Residents
Permanent :
Temporary : Guests :
Portrait of the Amhearst Triplets : Spirydon Theophylaktos Zosimos Rouvin Amhearst, Berek Clytia Eugenia Acantha Kaliopi Amhearst and Urias Moisis Vassilios Philomenos Amhearst.
This painting will forever rest bolted to the mantle above the fireplace in the sitting room of Amhearst Castle. A grieving Evfemya I, had the painting commissioned and installed after learning of Spirydon's untimely death.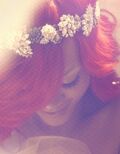 Portrait of Ariadné Riannon de Whitby
This painting was commissioned by Halladora and Bjornolf before Aria graduated. Aria has no other siblings, her brother Brodryck being the only other de Whitby although he does not share the same deep red curly hair as his sister and their mother. When Halladora died inexplicably, their father had this portrait of Aria painted.
Ad blocker interference detected!
Wikia is a free-to-use site that makes money from advertising. We have a modified experience for viewers using ad blockers

Wikia is not accessible if you've made further modifications. Remove the custom ad blocker rule(s) and the page will load as expected.